Feeling down? Here are six proven natural therapies that can help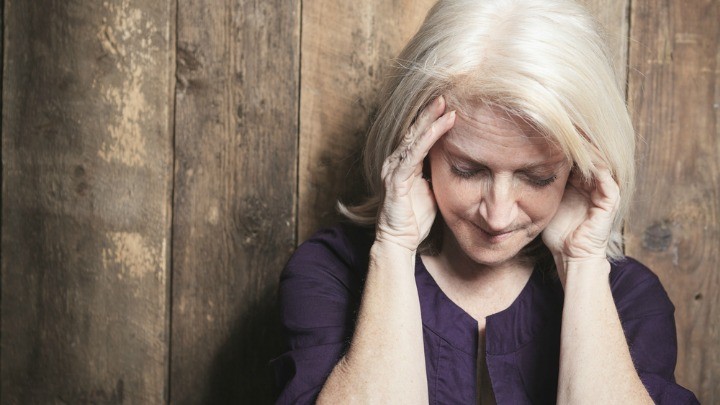 At this time of year, it's common for us all to feel more stressed, lonely or anxious. You might also find you are fighting more with your loved ones, worrying about money and suffering from the blues.
While it's normal to feel pressure with Christmas around the corner, but when does this general malaise turn into something more serious?
Common symptoms of depression include feeling helpless or useless, or even hating yourself; losing interest in things you normally enjoy; a sudden change in your appetite – eating significantly more or less – and also how much you sleep. You may also experience anger, be more easily irritated, or engage in reckless behaviour like drinking too much.
If you have two or more of these symptoms, it's important that you speak with your doctor or a counsellor via a free helpline such as Lifeline (number below).
There has been a lot said recently about natural therapies that aren't effective, but there are plenty that can help ease symptoms of mild to moderate depression.
Ad. Article continues below.
The Royal Australian and New Zealand College of Psychiatrists has released guidelines for doctors listing these six complementary therapies that have been proven in clinical trials to help treat depression, plus other mental health conditions.
Omega-3s
We all know omega 3s are good for our joints and memory, but these essential fatty acids can also have a positive effect on mood. This is due to the fact that our brains need the omega 3s DHA and EPA to function properly. Anyone who does not have a pre-existing heart condition is advised to consume two to three serves of fish per week to get sufficient omega 3, but supplements can also be helpful.
St John's Wort
This herb has been used to treat depression since Greek times and has been given the official thumbs up by modern medicine, and has been shown to have a similar effect as selective serotonin reuptake inhibitors (SSRIs), which are commonly prescribed for depression. Supplements are widely available in varying strengths, however it is important to note that St John's wort can't be taken with certain medications, such as antidepressants, HIV medications, transplant drugs, warfarin (a blood thinning agent), some heart medications, anticonvulsants and migraine treatments. For more information, see this fact sheet.
Ad. Article continues below.
Zinc
Zinc plays an important role in regulating how our bodies and brains respond to stress, Psychology Today says it is both an anti-inflammatory and anti-depressant on its own, and can greatly boost the effects of antidepressants. However, many Western diets are severely lacking in this mineral. Again, supplements are an option, food sources include seafood, meat, seeds, and cooked dried beans, peas and lentils.
Folate
Researchers recently discovered that patients who were deficient in the B-vitamin folate were more likely to respond poorly to anti-depressants. Vitamin B9 is found naturally in grains, fruits, vegetables, beans, and other foods, and most people absorb the synthetic version, folic acid, faster, which is available as supplements.
SAM-e
Ad. Article continues below.
S-adenosyl-methionine, SAM-e, is a compound that our bodies make naturally and which plays an important role in bodily function. It has been used to treat depression for many years, with some studies suggesting that SAM-e might work as well as antidepressants in relieving symptoms.
NAC
N-acetyl cysteine is an amino acid and powerful antioxidant that has been found to significantly reduce depression in people with bipolar disorder. There is some evidence NAC can help treat mild depression when taken as a supplement or in food sources, which include meats, dairy and other high protein foods.
Speak to your doctor before taking any supplements and if you are experiencing one or more of the symptoms of depression.
Need help now? Phone 13 11 14
Do you find Christmas stressful?  What helps you cope?