Experts find 'incredibly worrying' amount of salt in 'healthy' food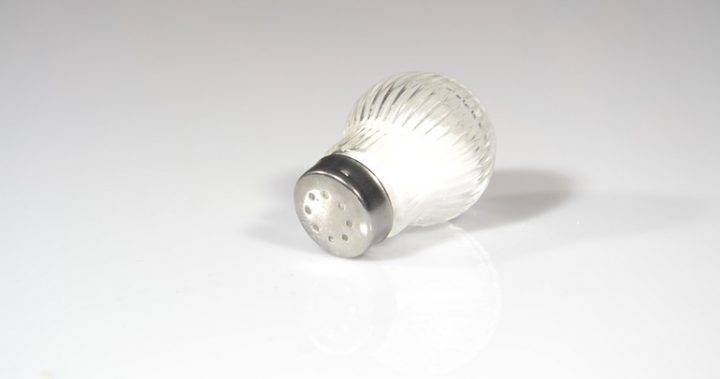 If you saw a slice of "healthy" bread and a packet of crisps sitting on a table and were asked to choose the one with the most salt you'd be wrong if you grabbed the crisps.
New research released from the George Institute for Global Health has shown that some of the "healthy" bread products including rye and sourdoughs contain dangerous levels of salts compared to their flat bread and crumpet family members.
The bread that failed up against the packet of chips is a Schwob's Dark rye bread which had a jam packed 1.2 grammes of sale per slice where the entire packet of chips had less that half of that.
Lead author of the study, Claire Farrand, said in the release for the study, "We know that excess salt in our diet increases blood pressure and the risk of stroke and cardiovascular disease, so our findings are incredibly worrying especially as many of the products that have the highest levels of salt are perceived by families as being the healthiest."
The study looked at 1439 products over seven years and were alarmed by the results with some bread containing a third of your recommended daily amount of salt in only two slices.  Another bread that made a list was Bowan Island's Wholemeal Sourdough with 1.6g salt which was three times the salt content of the bread considered the lowest in the study, Bill's Certified Organic 100% Wholemeal Sourdough with 0.6g of salt.
Ad. Article continues below.
Ms Farrand stated, "Whilst it is important to look at the salt content, it's also worth noting these breads are a good source of fibre so do have something to offer in terms of dietary needs. Our advice is to look for high fibre breads that are also low in salt.
"They are on the supermarket shelves, you just need to check the label carefully. An app like FoodSwitch2 can help guide you to making the healthiest choice of all."
Also targeted in the study were flatbreads and crumpets.  The company Mission had the highest and the lowest salt content for their flatbreads with their Chapattis Garlic flatbread topping the list with 2.3g of salt which was 23 times their White Corn Tortillas.  While 34% of products tested failed the Australian Food and Health Dialogue tests for salt reduction, every crumpet failed the test.
Ms Farrand concluded, "What Australia needs though is a consistent drop in salt levels across all processed foods, not just in in some breads. This can only be achieved if we have comprehensive government and industry supported salt reduction targets for all product categories.
"Limiting the amount of salt in our most consumed foods would not only save lives, it would also reduce the burden on the Australian health system".
What do you think?  Do you make your own bread?