Exercise watches and bands: how to choose a fitness tracker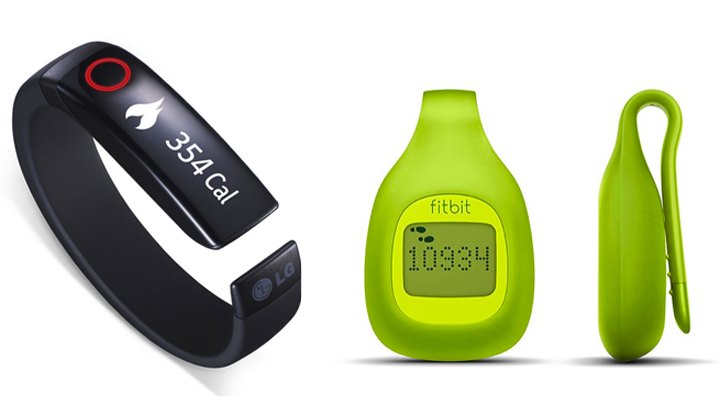 You might have seen your friends and family wearing a little device around their wrist (not a watch) and you're probably wondering what it is and what's the point. There's plenty of these fitness trackers around and they do just that: track your movements and fitness activity. Some can sense when you're asleep, act as a pedometer and even wake you up, while others can do that and more! Technology is changing so there's no reason why you shouldn't be taking advantage of it for your health.
These devices are able to track your fitness through complex sensors that send the information to the corresponding tracker's smart phone app or website via wireless or plugging in. You can see how many steps you've taken, how much deep and light sleep you've had and what your heart rate is!
We have had a look at the most popular fitness trackers on the market and given you the rundown…
1. Fitbit Flex
Ad. Article continues below.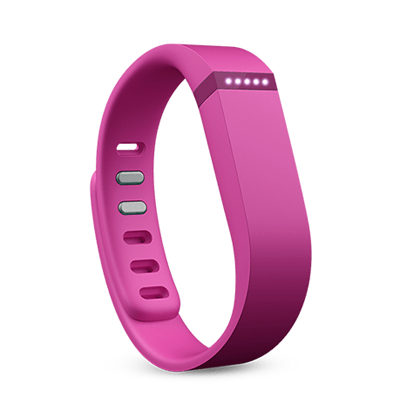 The Fitbit Flex is one of the more attractive and popular models on the market thanks to its stylish design and features. Simply sync with your phone or computer and off you go!
Price: $125+
Tracks:
Steps taken, calories burnt, hours slept, distance travelled, active minutes, quality of sleep
Ad. Article continues below.
Pros:
Slim and stylish
Wakes you silently in the morning
Comfortable and colourful design (lots of colours to choose from)
Wirelessly syncs to devices
Cons:
Not enough support for Android devices
Uninformative display
Not enough foods in meal tracker
Ad. Article continues below.
2. Fitbit Zip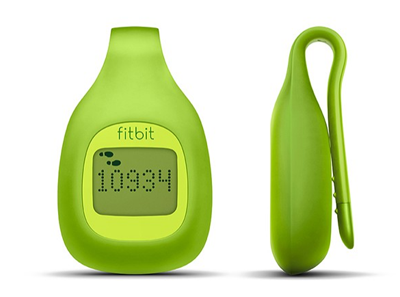 If you don't like to wear a wristband or you want a cheaper option, this could be it. If you're not fazed about a sleep tracker, then it could be your new fitness pal.
Price: $70+
Tracks:
Ad. Article continues below.
Steps taken, calories burnt, distance travelled
Pros:
Water resistant
Good for those who don't like a wristband
Low cost
Wirelessly syncs with devices
Cons:
Can't measure sleep
No rechargeable battery
Only compatible with Samsung Galaxys and iPhones
Easier to misplace
Ad. Article continues below.
3. Jawbone UP24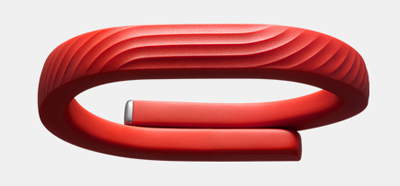 One of the first fitness trackers, the Jawbone UP is a favourite for fitness newbies and fanatics. You'll like the look and its compatibility, as well as the easy-to-use smart phone app.
Price: $160+
Ad. Article continues below.
Features:
Always connected (24/7)
Track your weight, map your bike rides, access extensive food libraries
Pros:
Wireless Bluetooth syncing (puts your fitness stats onto the UP app straight away when connected)
Stylish and light
Compatible with Apple and Android
Great smart phone app
Cons:
Ad. Article continues below.
No website for your stats
2.5mm stereo jack for charging
Price: $128
Features:
Ad. Article continues below.
Tracks calories, sleep, heart rate
Goal tracking
Clock face
Pros: 
Year-long battery life – yup, that's right!
Inactivity meter that tells you when you need to move
Display is always on
Cons:
Ad. Article continues below.
5. Samsung Galaxy Gear 2
You might have the Galaxy phone, so why not get the watch/fitness tracker too? This device has a lot of extras and is almost a smart phone in itself.
Price: $249+
Features:
Ad. Article continues below.
Fitness monitor
Heart rate monitor
Pedometer
Music on the go
Pros: 
Improved design
Heart rate monitors
Heaps of extras including camera
Water resistant
Cons:
Only compatible with Samsung Galaxy phones
Clunky size if only used for fitness tracking
Ad. Article continues below.
6. LG Lifeband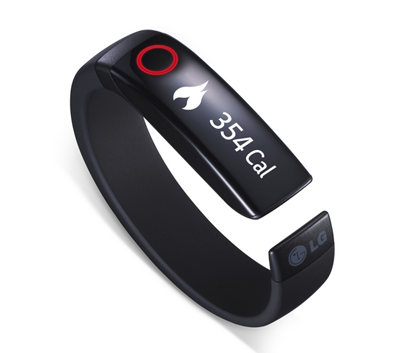 LG is best known for its electronics, albeit TVs and not wristbands. This new tracker gives other fitness bands a run for their money.
Price: $125+
Ad. Article continues below.
Features:
Tracks calories burnt, daily calorie target, total steps, distance (km)
Progress bar
Incoming call notification
Pros:
Built-in vibrations to motivate you
Apple and Android phone support
Works with heart monitors and other fitness apps
Cons:
Ad. Article continues below.
Quite heavy
Low battery life
7. Apple Watch
The Apple Watch is slated for release in 2015 but is hoping to be the watch to end all watches. It's a smart phone in a wrist band, as well as a fully functional fitness tracker.
Ad. Article continues below.
Price: TBA
Pros:
So many different features
Comes in different sizes and colours
Customisation
Cons:
Expensive
Only compatible with Apple products

Would you try a fitness tracker? What feature would you benefit from the most? Tell us below!