Everything you need to know to survive the "silent killer"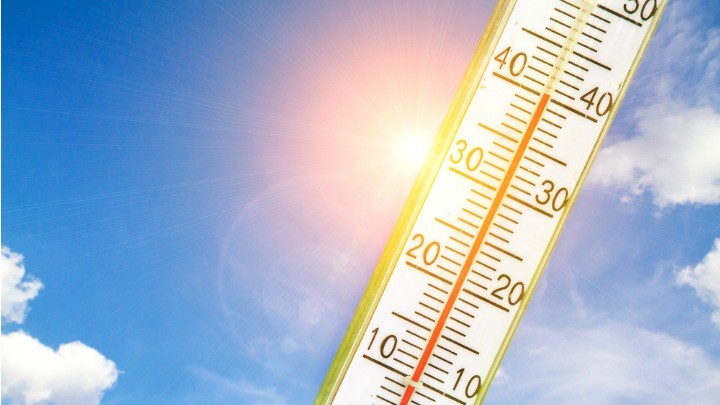 With most of the country in the grips of a heatwave and temperatures set to soar into the 40s in many part of Australia, it's crucial you know how to look after yourself.
Heatwave is described by medical professionals as the "silent killer" because, unlike other extreme weather events, it can take days or weeks to take its toll.
In light of our changing climate and the increased incidence of heatwave, the United Nations this year released guidelines on how to keep yourself safe. People most at risk are infants, the elderly and anyone with respiratory or other chronic illnesses, which can be exacerbated during the hot weather.
When it is very hot, you may be at increased risk of heat related illness, especially if you have medical conditions or take certain medicines. In addition to keeping yourself cool and well, it's important you check on anyone else you know who might be vulnerable.
Early symptoms of heat stress include:
Ad. Article continues below.
headaches
feeling dizzy, faint or weak
urinating less often
muscle spasms or cramps
nausea
If you feel any of these symptoms during a heatwave, phone your state health hotline, visit your GP or go to the emergency department of your hospital.
In more extreme cases of heat stress, symptoms include:
hot red skin, with no sweat
shaking
feeling confused
vomiting
If you or someone you know experiences these symptoms, phone 000 immediately.
Ad. Article continues below.
The best thing you can do during a heatwave is avoid getting too hot. Here are some ideas on how to stay cool and safe:
If you can avoid going outside during the middle of the day, do so.
If you have air-conditioning, turn it on, close the blinds and doors and stay inside! If you don't have air-conditioning, consider visiting somewhere that does, such as the library or cinema, for the hottest part of the day.
Be sure to drink plenty of fluids, even if you don't feel thirsty, unless your doctor has advised you not to. Try to drink water or diluted fruit juice and avoid tea, coffee or alcohol.
Eat smaller meals during hot weather and try to eat more cold meals, such as salads and fruit so you don't have to use your oven.
Continue taking your prescribed medicines but be aware that some medications make you more prone to sunburn and heat stress.
Wear light coloured, loose fitting clothing, preferably made from natural fibres like cotton or linen, and avoid synthetic fabrics.
Rinse a cloth in cool water and use it to wipe your arms and neck.
Put your feet in a bowl of cool water.
Make ice cubes from water or cordial and suck them to keep cool.
Put a bowl of ice cubes in front of a fan to create a cool breeze.
How do you stay cool during heatwaves? Were you aware of the risks?