Your year-round healthy eating plan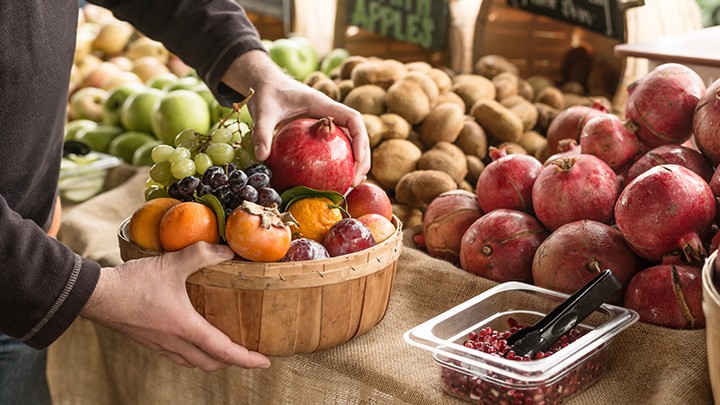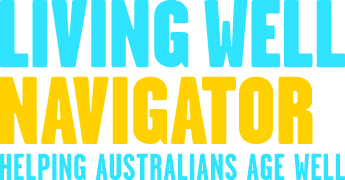 Whether it's too many summer barbecues or too much winter comfort food, it can be difficult to maintain healthy eating habits throughout the year. Stay on track with these tips.
Most of us try to start a new year with the best intentions to look after our health. You may have joined the gym or a regular walking group, and of course you're eating well. But for whatever reason, many of us fall off the healthy-food wagon, and before you know it, you're replacing that healthy green salad with stodgy food. Here, we look at ways to keep your healthy-eating plan on track all year long.
In-season is pleasin'
Before you get started, become familiar with Australia's seasonal produce. Food that's in season just tastes better and is more readily available. In summer, this means, among many other fruits and vegetables, bananas, blueberries, cherries, grapes, melons, asparagus, carrots and mushrooms. For winter, think citrus fruits and veggies including broccoli, brussels sprouts, cabbage, cauliflower, fennel, spinach and silverbeet.
It's wise to strategise
Ad. Article continues below.
If you want to be successful, you need to plan well. Do a bit of culinary research and look up seasonal recipes that tempt your tastebuds. The Greengrocer's Diet cookbook by Judy Davie is a great resource; she breaks the book into healthy and simple recipes by season. Decide what you're cooking for the week, then hit the market for the freshest produce available.
Find nourishment in the novel
Feeling uninspired? Challenge yourself to try at least one new recipe each week. Take a look at the tips below to get you started:
Morning
There are so many yummy breakfast options these days. For something to warm you from the inside out on a cooler morning, whip up a creamy porridge and top it with spicy stewed fruit and yoghurt. Or, if you're feeling a bit adventurous, try using coconut milk and toss through some chopped dates. You can also simply add warm milk to your muesli or poach some eggs and team them with steamed spinach. For a refreshing and summery starter, try a simple smoothie of orange juice, banana and strawberries.
Ad. Article continues below.
Noon
Soup is a satisfying lunchtime staple – no matter what time of year. Start with some good old chicken-noodle-and-veggie soup or a hearty minestrone. Pumpkin soup is always a winner – and for a new twist, you can spice it up with some cumin, coriander and galangal. Lentil, split pea and potato and leek are delicious options as well. Have a slice of grainy bread on the side to mop up the remains. And for summer, why not chill out with a healthy, refreshing gazpacho?
Night
Try to avoid too much pasta and go for protein and veggie options instead. Roast or barbecue some good-quality meat and have plenty of veggies on the side. Stews, tagines and frittatas are all good options.
Feed your immune system
Ad. Article continues below.
While you're at it, you might as well include food that will give your immune system a boost. Grab some yoghurt at breakfast and, while it's in season, eat citrus fruit every day and squeeze some lemon juice on your vegetables. Green tea can also give you a boost; sip it throughout the day. Try roasting sweet potatoes instead of potatoes; they're far more nutritious. And cook with garlic as much as you can.
Are you happy with your eating habits, or are you hoping to change? What advice would you offer for those committing to long-term healthy eating?
.
Ad. Article continues below.
.
.
.