Tom Petty died from 'accidental painkiller overdose', family reveals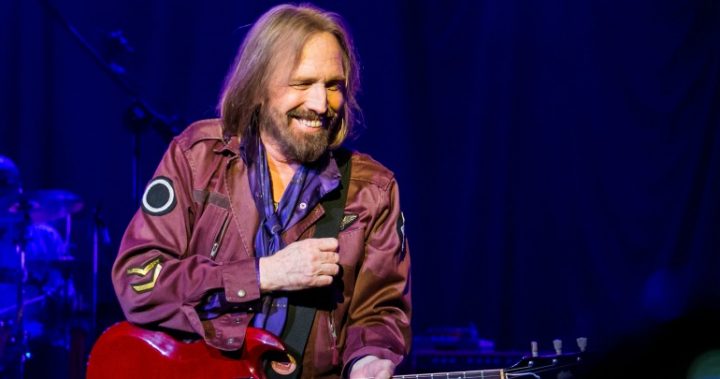 Tom Petty died from an accidental overdose after taking too much pain killer medication, his family has revealed.
In a statement shared on Facebook, Petty's family said the famed musician had been suffering from "many serious ailments including emphysema, knee problems and most significantly a fractured hip" in the lead up to his death.
"Despite this painful injury he insisted on keeping his commitment to his fans and he toured for 53 dates with a fractured hip and, as he did, it worsened to a more serious injury," they wrote. "On the day he died he was informed his hip had graduated to a full on break and it is our feeling that the pain was simply unbearable and was the cause for his over use of medication."
They said Petty was taking "various pain medications for a multitude of issues including Fentanyl patches", which the coroner named as a contributing factor in his overdose.
Accidental overdose by over-50s has been on the rise in recent years, with 45-54 year-olds in Australia accounting for the highest number of accidental opioid deaths in 2016. The majority of the overdoses are believed to be because patients are taking multiple medications at the same time, without realising the danger.
Ad. Article continues below.
The problem is that many older adults legitimately need pain relief as they age and are more likely to be taking a number of medications for a variety of health issues.
One of the leading drugs in named in the opioid addiction crisis is Fentanyl. The drug was also named has the main cause of singer Prince's death in 2016. The powerful opioid is used to treat pain and is given to millions of people around the world every year.
In Australia, the drug in sold under the names Durogesic (transdermal patches), Actiq (lozenges/lollipops), Sublimaze (IV injection), as well as some generic names, and is 100 times stronger than morphine and 50 times stronger than heroin.
It is often prescribed to people after major trauma, nerve damage or cancer, but has become an unspoken problem for many.
Doctors say it can be extremely dangerous when mixed with other medications, such as ibuprofen or paracetamol, and can lead to serious health issues and even death.
Ad. Article continues below.
Petty's family said they hope his death can act as a catalyst for further conversation about the opioid crisis, and that something positive can come out of the tragedy.
"As a family we recognize this report may spark a further discussion on the opioid crisis and we feel that it is a healthy and necessary discussion and we hope in some way this report can save lives," they wrote. "Many people who overdose begin with a legitimate injury or simply do not understand the potency and deadly nature of these medications."
Do you think there needs to be more awareness out there about this issue? Do you worry about taking certain medications?