Disturbing stats show Aussies are misinformed about sunscreen use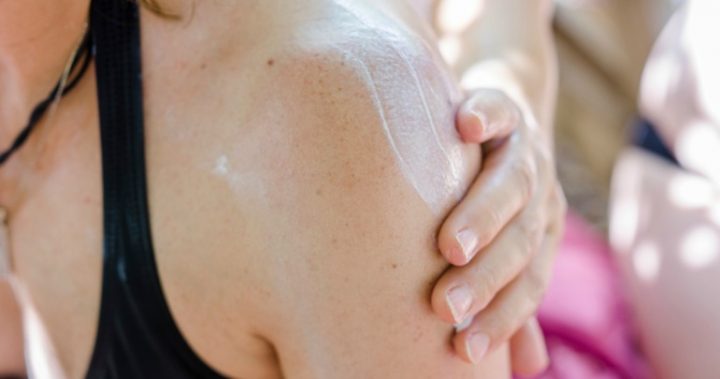 With reported rates of skin cancer in Australia very high when compared on a global scale, the latest research which reveals Aussies' attitudes to wearing sunscreen is disturbing, to say the least. 
All Aussies have had the risks of skin cancer drilled into them, with our scorching, unforgiving sun and our love of the outdoors, but many aren't heeding the message. 
While daily application of sunscreen is recommended, a study by the Cancer Council Australia found that many Australians aren't following the advice because they're concerned it is not safe to use that frequently. 
Read more: The must-know update on how to detect melanomas
In fact, only 55 per cent of Australians recognised it was safe to use sunscreen every day. 
Ad. Article continues below.
One concern people reported was vitamin D absorption, with one-in-five out of 3,614 people surveyed believing that using sunscreen regularly would result in not having enough vitamin D.
The findings, which were presented to the World Congress of Melanoma in Brisbane, also showed 17 per cent of those surveyed thought that sunscreens contained ingredients that were bad for their health – beliefs no doubt not helped by claims such as those by celebrity chef Pete Evans, who touts the myth that sunscreen is toxic. 
"People put on normal chemical sunscreen then lay out in the sun for hours on end and think that they are safe because they have covered themselves in poisonous chemicals," Evans once told fans in a Q & A session.
Read more: Revealed: The leading skin cancer demographic in Australia
The ABC reported that Cancer Council Australia public health committee chair Craig Sinclair refuted claims that sunscreen is harmful, saying the evidence is stronger than ever that it is safe and effective to use.
Ad. Article continues below.
"Two-in-three Australians will be diagnosed with skin cancer in their lifetime," Sinclair said.
"Sunscreens in Australia are strictly regulated by the Therapeutic Goods Administration to ensure that the ingredients they contain are safe and effective."
He also said that in summer, most people get enough vitamin D through incidental sun exposure.
"Deliberate excess sun exposure, even for those with a vitamin D deficiency, is never recommended."
Do you wear sunscreen every day?