Everyday "chemical soup" found to cause cancer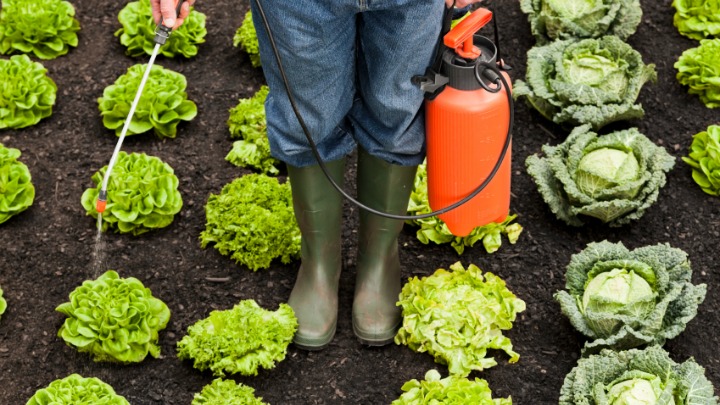 We all know we live in a world filed with chemicals and that some are safer than others. But in a world first, an international team of researchers has honed in on 85 of the most common chemicals we encounter every day, to determine any potential links to cancer.
And while many studies have been done on each chemical, this is the first study to examine how our bodies react to combinations of these chemicals.
"Since so many chemicals that are unavoidable in the environment can produce low-dose effects that are directly related to carcinogenesis, the way we've been testing chemicals (one at a time) is really quite out of date," says William Goodson III, a senior scientist at the California Pacific Medical Center in San Francisco.
"Every day we are exposed to an environmental 'chemical soup', so we need testing that evaluates the effects of our ongoing exposure to these chemical mixtures," he added.
The high-profile taskforce was formed in 2013 by the non-government organisation Getting to Know Cancer, which was concerned that cancer research was focused primarily on the role of genes and lifestyle factors as triggers, despite evidence that as many as one in five cancers may be caused by exposure to chemicals in the environment over which we have little say.
Ad. Article continues below.
The team of 174 scientists in 28 countries, including one researcher from the University of Otago, New Zealand, investigated 85 typical chemicals aren't considered to be carcinogenic to humans. They worked in teams, each one focusing on a specific characteristic of cancer.
All together, the teams found that 50 of the chemicals supported cancer-related mechanisms at the kinds of levels humans were routinely exposed. This supports the idea that chemicals may be capable of acting in concert with one another to cause cancer, even though low-level exposures to these chemicals individually might not be carcinogenic.
While the list of chemicals has not been released, the report calls for further examination into low-dose exposures to a combination of environmental chemicals and suggests regulations in many countries be revisited.
The chemicals on the list are currently deemed "safe" by regulators. How do you feel about that? Do you think more research is necessary? 
For five non-toxic cleaning recipes, see our article here.