Every taxpayer funds an obese person… Why aren't we doing more to fix it?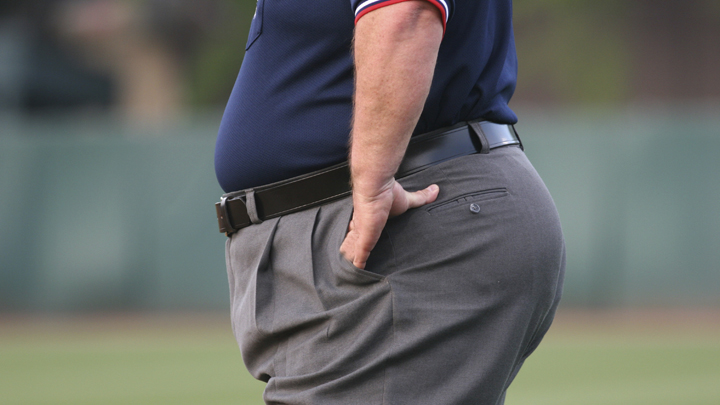 Last week a shocking announcement was made at a health conference: obesity has taken over tobacco smoking as the leading cause of cancer in the western world. It is the root cause of one in five cancers and is becoming the biggest strain on the Australian healthcare system. Who's paying for this strain? Every taxpayer. The obesity epidemic is costing us cheaper healthcare, larger pensions and better education for our grandkids. So why aren't we doing more about it?
Jennifer Ligibel from the Dana-Farber Cancer Institute at Harvard University said, "The average weight of our citizens is increasing dramatically. We've really got a critical mass of evidence where we see this relationship: the heavier people are more at risk.
"I think people are aware that being overweight increases the risk of heart disease and diabetes but not that it increases the risk of cancer and their risk of dying from cancer. It's the case with breast cancer, prostate cancer, cancer of the colon and all the gynaecological cancers".
The thing is that not only does this obesity epidemic causes indirect pressure like causing other problems including cancer, the struggle to manage obese people in our healthcare is causing significant problems.
In hospitals, more and more services and custom designed facilities are needed. These include modifications to chairs, beds, room sizes, rehabilitation equipment, hoists, bathroom aids as well as increasing specialist services from doctors, nutritionists, dieticians and more.
Ad. Article continues below.
For obese people still living at home with community assistance, they're still costing a lot. Community care for the average obese patient costs more than $43,000 a year, compared to around $7,500 for a non-obese patient.
In Bendigo, one of the most obese regions in Australia, they're upgrading their hospital. The new $360 million facility opening in late 2016 shows just a small example of what lies ahead of healthcare if things don't change soon. It will house 27 custom-designed "bariatric" rooms, exclusively to be used by obese patients. Every ward will house one or two such rooms.
Craig Sinclair, head of the Cancer Council Victoria's prevention division, and spokesman for the Obesity Policy Coalition, said the problem could not be tackled if it was viewed as merely a "lifestyle choice".
He said disadvantage and a lack of education were often drivers, as were environmental factors such as a lack of access to fruit and vegetables, particularly in rural and regional areas.
"We also need to look at menu labelling for fast food outlets, or taxation to make junk food more expensive. It could be creating physical environments that encourage more physical activity safely such as bicycle lanes, and making it safe for kids to walk to school".
Ad. Article continues below.
Bendigo Health executives estimate they could save $45 million and 25,000 hospital bed days a year if healthy eating and physical exercise programs such as the Cancer Council's Live Lighter campaign were adopted widely throughout the region.
So when the impacts of obesity are becoming bigger and more significant, why aren't we doing more to stop them? Not on a government level, but on a personal level?
Imagine if every Australian person made a commitment to walk for 30 minutes outdoors, four times a week. Imagine if every Australian person made a commitment to eat one more piece of fruit a day and one more serve of vegetables every day? Imagine if every Australian made the commitment to have three alcohol free nights a week? Imagine if every Australian smoker made the commitment to have one less cigarette every day?
They are the smallest changes, we wouldn't really feel the impact of them. But they would mean such big things for our health, our health system, our taxpayer dollar and the future of Australia.
Do you feel that Australians need to take obesity more seriously? What is one thing you can commit to, to make the world a better place? Share your thoughts in the comments below…