Don't mistake bladder cancer for this common condition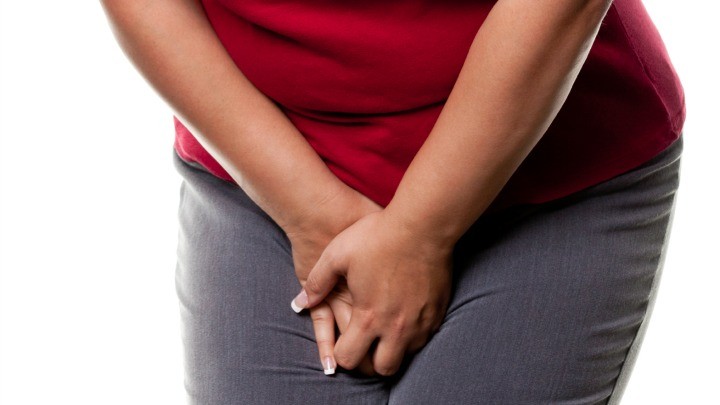 Experts have warned that women are at increased risk of dying from bladder cancer because they dismiss the symptoms as a more common illness, according to a health warning by Public Health England.
Symptoms such as blood in wee, pain when urinating, frequent urges to go and tiredness can all be explained away as urinary tract infections, but in an alarming number of cases, the cause is more severe – and life threatening.
Survival rates for bladder cancer in women are around 10 per cent lower than those of men.
New research carried out by PHE's National Cancer Intelligence Network finds women are being diagnosed with bladder cancer later than men because:
women have a greater chance of being diagnosed with the most advanced stage of bladder cancer (30 per cent higher than men)
they are more likely to end up in hospital as an emergency – one in four cancer diagnoses in women are made this way
women are more likely to have cystectomy or radical radiotherapy treatments, which could be attributed to later diagnosis
women are more likely to have a rare type of bladder cancer
Ad. Article continues below.
Experts have urged women to be aware of the signs and symptoms of bladder cancer. In addition to those mentioned above, women may experience repeated urinary infections, fatigue, lower back or abdominal pain and unexplained weight loss.
Every year in Australia, more than 2400 people are diagnosed with bladder cancer, with the majority of them being men (in 2014, around 1,890 in men and 675 in women were diagnosed), however women seem to have worse outcomes.
Julia Verne, Strategic Public Health Lead of PHE's National Cancer Intelligence Network told the Daily Mail, "Generally women have higher survival from cancer so this is an unusual finding.Urine infections are common in women so bladder cancer can be difficult to spot as the symptoms are relatively similar. Visible blood in pee is the leading indicator, and we urge women to be vigilant and inform their GP as early as they can if this occurs. Checking before you flush is just one simple way to stay alert to the warning signs".
The message is loud and clear: if you have any concerns, don't delay, visit your doctor immediately.
Has your life been touched by bladder cancer? Share your stories below.