Don't let your breast screening fall by the wayside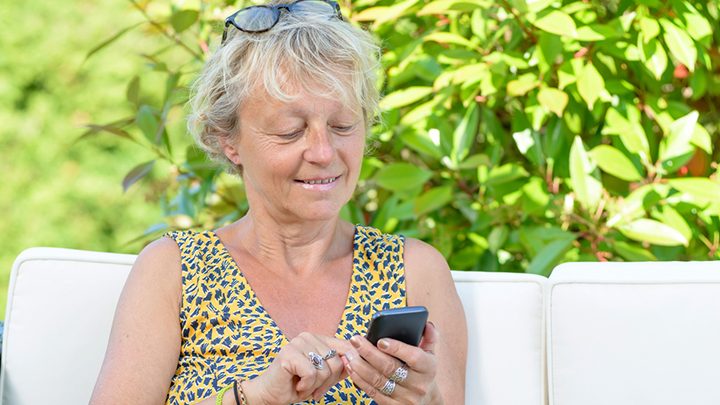 Did you know that 70 per cent of breast cancers are detected in women aged 50 years or older?
There has never been a more important time to put yourself and your health first. And it's never been easier.
Of the 400,000 women in Victoria aged 50-74 years eligible for a free breast screen, only 45 per cent make it a priority.
Regular breast screens are the very best way to find breast cancer in its earliest stages, long before any noticeable symptoms emerge, when treatment is likely to be most successful.
Australian women aged 50-74 are encouraged to take a free breast screen every two years. Click here to learn more, or simply call 13 20 50. 
Ad. Article continues below.
Even if you're 75 or older, free breast screens are still available, so be sure to consult with your doctor for the best available options.
The process of takes little more than 10 minutes – and in an overwhelming majority of cases, will provide enormous peace of mind.
When we asked the Starts at 60 community if they attend their screenings, many said they were now far more at ease after getting a "no cancer found" result.
SAS reader Trish makes it a top priority. "It's something I would never miss, as I have had several friends die from it," she says.
"I also have two friends who are survivors because of the breast screens. A little discomfort equals great piece of mind."
Ad. Article continues below.
In fact, less than 1 per cent of women who attend Breast Screen Victoria return a positive breast cancer result. And that advance warning, if early enough, can pave the way for successful treatment.
"Breast screening saved my life," says fellow community member Sue. "Don't put your screen off."
If you're due for a breast screen in the next six months, now is the time to book. It's never too early to protect your health.
If you noticed any suspicious symptoms (such as an unusual change in your breast, such as a lump, pain or discharge from your nipple), please see your doctor immediately.
Don't let that all-important call fall by the wayside. Pick up the phone today – or follow the link below – and encourage other 50+ women in your life to do the same. It just might save a life. 
Call 13 20 50 now or click here to book online.
This post is sponsored by BreastScreen Victoria. For more information about the free breast screen services available to women throughout Australia, please click here.