Does living alone have to mean you are lonely?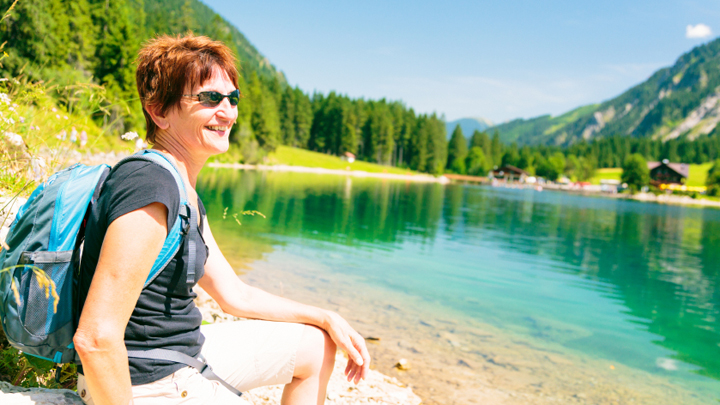 There's a perception out there that people living alone are on the whole lonely and sad, but a recent study is blowing these stereotypes out of the water.
A recent Australian study has found that 25% of all Australian households are now lone-person households. The number of single person households has risen from 8 per cent in 1946, to 24 per cent in 2011. It's not just Australia though, similarly high numbers have been recorded in New Zealand, United Kingdom, Sweden, Denmark, France, and the Netherlands. The German figure is even higher, at 35%.
Why is this happening?
Professor David de Vaus, Senior Research Fellow at the Australian Institute of Family Studies has this to say:
"Many factors underlie the shift including cultural background, age, family breakdown and levels of affluence."
Ad. Article continues below.
"In some quarters, this trend has been linked to a decline in commitment to family living, increased social fragmentation and a rise in loneliness. For others, living alone has been celebrated as reflecting greater choice."
Genderwise more women are living along than men, though the women tend to be be older, with the majority of men living alone aged 40 to 59.
"In this middle aged group living alone often results from separation and divorce; among younger age groups it is linked with delays in marriage; while among older people, it is more often than not the result of the death of a partner", said Professor de Vaus.
It was the Professor's view that the view that people living alone being lonely is simply a lazy stereotype.
"Of people who live alone, there is a greater level of loneliness, and they'll say that, but it's not the majority. It's still a minority. And it's not that many more than people who live with others. Lots of people who live with others say they're lonely too."
Ad. Article continues below.
The rise of people aged 80+ years living alone has been continuing since 1986. Is this a sign of financial independence, or simply an increased desire for continued independence in general? Or have there been more housing solutions built to accommodate this age group?
In summing up, Professor de Vaus makes a calm case for living alone.
'If there's one message that I think comes out of the research, it is that there isn't a cause for moral panic,' he says. 'People who live alone continue to engage with their friends, continue to mix and engage with their family.'
This Starts at Sixty article has some great tips to break out of the house and into the world. Or there's simply this, a lovely quote I read the other day from a 93-year old. She said, "If you force yourself to go outside, something wonderful always happens!"
Do you live alone, and if so, do you find yourself any more lonely or unhappy than you were when living with others? Does the thought of living alone worry you? Do you have some tips to combat loneliness?