Doctors say this common condition could be a sign of bowel cancer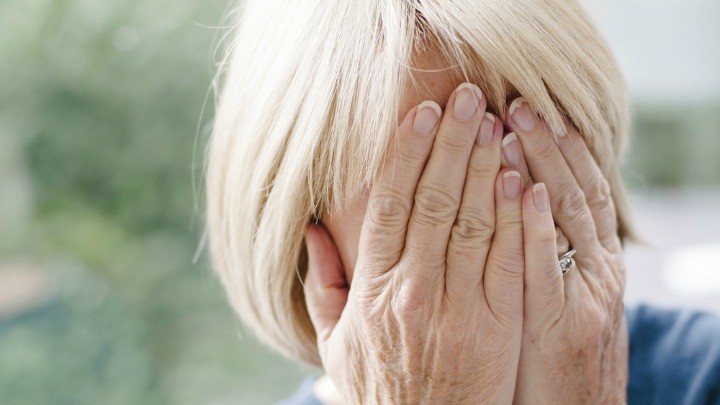 Health professionals are urging people not to be embarrassed by their bodies after discovering that many are missing a bowel cancer diagnosis.
Doctors say that a number of people who have piles, otherwise known as haemorrhoids, are in fact suffering from bowel cancer but are missing their chance for early detection as they are too embarrassed to go to their doctor about it.
One of the symptoms of haemorrhoids is rectal bleeding, which is also a sign of bowel cancer.
The difference between the two cases is that one is a matter of life and death.
When caught early bowel cancer is very treatable and the survival rate is high compared to cases where the cancer has had time to spread in the body.
Ad. Article continues below.
Other signs of bowel cancer include a change in your bathroom habits, such as constipation or diarrhoea, abdominal pain or bloating, and unexplained weight loss.
Doctors say it's important to monitor all these symptoms carefully and not be afraid of seeking professional help.
The symptoms of haemorrhoids, which causes swollen blood vessels around the back passage, triggering pain and bleeding, can clear up in a few days so you should head to your doctor if they last any longer than this.
If it is haemorrhoids, your doctor could recommend surgery to have them removed or suggest you wait for them to disappear naturally.
If your diagnosis is more serious, in the form of bowel cancer, you doctor will act quickly to make sure you receive the necessary treatment.
Ad. Article continues below.
The best way keep your bowels healthy and avoid both haemorrhoids and bowel cancer is to maintain and healthy diet and lifestyle.
Eat plenty of fibre and stay active as this helps kickstart the metabolism and keep everything healthy and moving.
Have you ever been too embarrassed to go to the doctor about a health condition? How do you stay healthy?