Doctors issue warning against pharmacy test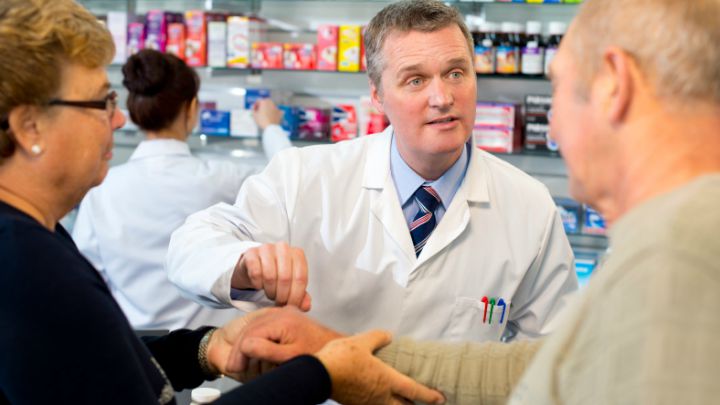 The President of the Australian Medical Association NSW has issued a warning against a new pharmacy test, saying it is inconclusive, a waste of money and could even put your health at risk.
Saxon Smith posted this message on the AMA NSW website:
"Tests for coeliac disease that are being offered in pharmacies are unreliable and will not give you a clear idea if you have coeliac disease or not.
"The in-pharmacy tests provide both false positive and false negative results. This means someone with coeliac disease may test negative and someone without it may test positive.
"Additionally, coeliac disease has a range of symptoms that are similar to a variety of other serious conditions.
Ad. Article continues below.
"Even a true negative test for coeliac disease from in-pharmacy testing may give someone, with a different serious illness, false confidence," Dr Smith said.
The test, which is offered in Amcal Chemists, is simplistic, says Dr Smith, and people who are concerned about any symptoms that could indicate coeliac disease should see their doctor.
"Coeliac disease is a notoriously difficult to diagnose illness and can only be definitively diagnosed by a small bowel biopsy performed by a doctor," says Dr Smith.
"If you are concerned that you suffer from coeliac disease, don't go to a chemist – see your family doctor. He or she can begin diagnosis and connect you with the specialist treatment you will need, and this is something your pharmacist cannot do.
"So, save yourself the money and time and go straight to your doctor," Dr Smith said.
Ad. Article continues below.
His statement has been backed by Coeliac Australia.
Amcal, which charges $44.99 for the pin-prick blood test, told
News Limited
, "While this test is not a diagnosis, it is an important starting point that motivates patients to have a conversation about this important condition with a registered health professional, namely their pharmacist and their GP."
Have you had this test? Would you? Or does it sound like a waste of money to you?