Doctors encouraging people to eat chocolate after this health breakthrough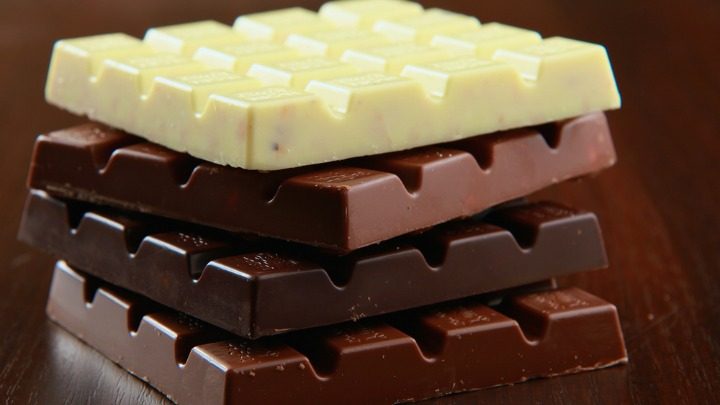 In very important health news this morning, doctors have found that chocolate could help lower your risk of heart disease and diabetes.
After conducting a study on the health benefits of eating chocolate, doctors found that consuming a small amount of chocolate every day could help fight of two of the world's biggest health issues.
The study's findings were published in the British Journal of Nutrition and stated that eating a small amount of dark chocolate daily can help ward off heart disease and diabetes.
While chocolate is often thought of as 'treat' food due to its high sugar and fat content, the study found that dark chocolate can prevent some forms of cell damage in the body.
Dark chocolate has a high level of antioxidants – specifically, flavonoids – which are molecules that help fight of disease and damage to the body.
Ad. Article continues below.
The study was conducted on 1,153 people aged 18-69, 81.8 percent of whom consumed chocolate everyday, with an average consumption of 24.8 grams daily.
Compared with participants who did not eat chocolate every day, those who did were found to have reduced insulin resistance and improved liver enzyme levels. The effect was stronger the higher the chocolate consumption, the study found.
The study's co-author Professor Saverio Stranges said the results were in line with findings from other studies that found dark chocolate has numerous health benefits.
However, he warned that people should still stick to a moderate amount of chocolate everyday and not go out and eat a whole block in one sitting.
"Given the growing body of evidence, including our own study, cocoa-based products may represent an additional dietary recommendation to improve cardiometabolic health; however, observational results need to be supported by robust trial evidence," he said.
The news has chocolate lovers everywhere rejoicing and cracking open another block!
How often do you eat chocolate? Do you prefer white, milk, or dark chocolate?