Do you live in a "food desert"? It could be making you fat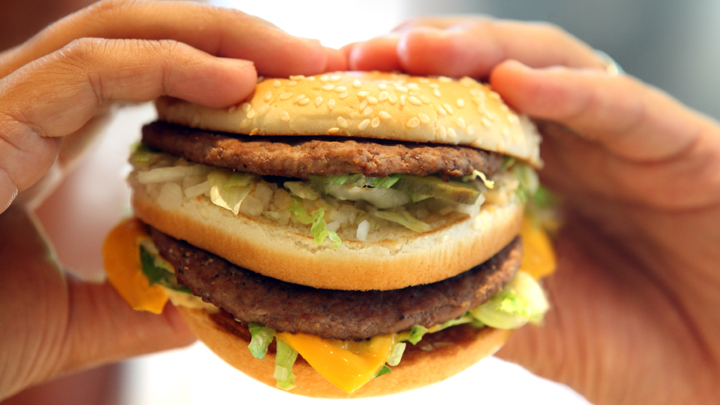 It's a term many of us have never heard of before but 'food deserts' are a real thing, and according to public health experts, they're causing major obesity and diabetes issues across Australia.
Work has begun to map out Australia's food deserts, and the consequences of living in one. A food desert is a locale that has limited access to healthy food shops, but unhealthy foods are much more easy to access.
If you live 1,600 metres or more away from a supermarket or green grocer, and the nearest takeaway shop is closer, you're living in one.
According to Dr Thomas Astell-Burt from the University of Western Sydney, who has spent the last year mapping Australia's food deserts, it's all about convenience for people who live in food deserts.
"A person gets home from a hard day's slog at work or picking up the kids or looking after dependents, then it's easier, and more convenient to go to the fast food retailer or the take away", he told the ABC.
Ad. Article continues below.
Sydney is the first part of Australia to be mapped and food deserts are abundant, with more in the western suburbs. And according to Professor Glen Maberly, a diabetes specialist at Blacktown and Mt Druitt Hospitals, the area has "about two to three times the chance of having diabetes compared to the seaside suburbs and the inner-city suburbs, and it is related to the food that we eat".
There are ways of tackling the issue, and it involves the health sector, councillors, community workers and governments. We also play a part in deciding what we put into our bodies.
But sometimes it isn't so easy, particularly if you don't have a car or limited mobility, however with supermarket deliveries, there's now a level of access that wasn't there before.
So we want to know today: do you think you live in a food desert? What healthy and unhealthy options do you have around you?