Dignity at last! Underwear that can conceal embarrassing mishaps
Sponsored Content
Health
1 year ago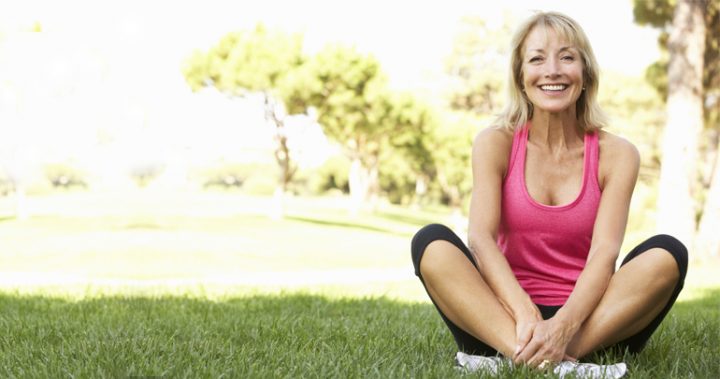 It's better to be safe than sorry.
It's why we carry handbags, right? To store all those emergency items like baby wipes and panty liners… for those "just in case" times.
Thankfully, there's a better way to be prepared for incontinence, sweating and odour. A simple change in underwear can make it far more easy, comfortable and dignified – and save you money in the process.
Modibodi is an Australian performance underwear brand designed to protect women all day long from the common "unmentionables" of daily life, no matter what your age or lifestyle.
Modibodi undies are stylish and strikingly comfortable. You can buy them in a variety of shapes and sizes, from your standard full brief down to the "special occasion" lace variety found in their Sensual collection.
The key difference is in the gusset that keeps you fresh all day – with none of the extra bulk you would expect from one of the disposable alternatives. They are breathable, stain resistant, keep your skin dry, and even conceal odours– minimising any risk of embarrassment. Click here to learn more.
For Susan, 63, they proved an absolute game-changer. After trying her first pair, she immediately ordered another five.
"Words cannot express how much I love these – but I'll try. Great shape and cut. True to size and a good fit, she says"
"They have given me back the freedom of not having to wear a panty liner for exercise and everyday travel on those really hot days."
How does it work?
Technology sure has come a long way since the days of sanitary aprons, step-ins, period girdles and sanitary belts. Modibodi present a unique and entirely modern technology unlike anything else out there. They work like a dream for active post-menopausal women experiencing light bladder leakage (LBL) or unwanted sweating.
This home-grown Aussie range is designed and developed by Kristy Chong. An avid runner and mum, Kristy's own personal experience with unwanted sweating and Light Bladder Leakage (LBL) post pregnancy, led her to an important question: with so many advances in technology, why has underwear not evolved to protect us?
It took 18 months and nearly 1,000 scientific tests to develop the absorbent Modifier Technology™. This range can hold around 1-3 teaspoons of moisture per leak (so perfect for heavy discharge or those little bladder leaks) and it is super discreet at 3mm thin, so you don't even know it is there. But after wearing them for just one day, you will know just how well Modibodi underwear works.
After releasing this range onto the market, Modibodi then released a range of moisture wicking underwear (Modifier Air Technology) which keeps you dry and fresh from sweat and odour, without the additional absorption control.
Because the fabrics are breathable and moisture wicking there is less likelihood of vaginal irritation and yeast infections. And as a reusable wardrobe staple, they can last as long as regular underwear, potentially saving hundreds of dollars' worth of disposable hygiene in the long run. Just give them a rinse, cold machine wash and let them air dry.
Try a Modibodi garment for 30-days risk free.
If you don't like how they function, Modibodi will happily give you your money back.
Click here to learn more.
Why support Modibodi?
Not only will Modibodi give you wonderful peace of mind from day to day; you'll also be improving the lives of your fellow women.
Modibodi supports some incredibly worthy causes such as Share the Dignity, the McGrath Foundation and Samaritans.
And in reducing the need for disposable hygiene products, you'll be doing your bit for the environment – not to mention your bank account.
Where can I find them?
Modibodi products are available online at modibodi.com.au, delivering Australia wide and internationally.
Give them a try and discover just how much better life can be without worry or discomfort holding you back.