Diet on a budget: How to eat healthily on a low income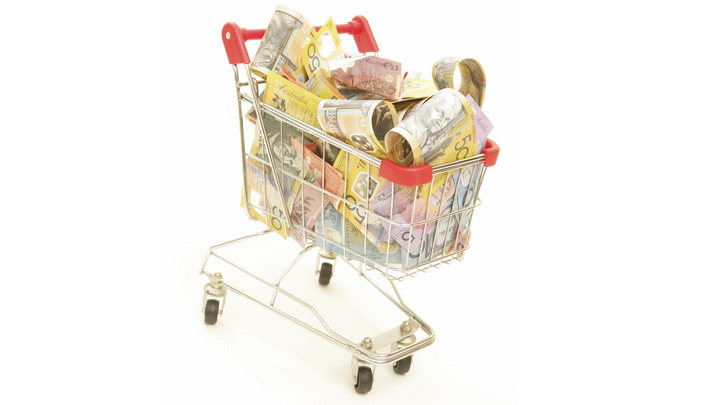 We often hear "I can't lose weight/eat healthily because it's too expensive" – this is simply not true. In fact, fresh, whole foods are a lot cheaper in the long run as they will keep you full longer, and are as not as tricky to prepare as they seem.
We have had a lot of requests for dieting on a budget and how to buy healthier foods when you don't have a lot of money, so here are the best tips to get you ditching the sugar-laden meals and eating well.
1. Plan your meals and prep ahead
You may have head of 'meal prep' i.e. preparation of your meals ahead of time. This concept is often used by people on a weight loss regime or exercise plan where they want protein, fibre and nutrients from a meal but are time poor.
It is also a great way to save money. All you need to work out a meal plan is at your fingertips. Simply Google search for cheap meal prep ideas and you'll be amazed by the foods you can make that will last an entire week, for a fraction of the price you may currently be paying per meal.
Ad. Article continues below.
2. Look for the least expensive meats/discounted meats
Eating meat doesn't have to be a luxury – you can afford it even when you're on a budget and a diet. Purchase cheaper cuts, i.e. thigh instead of chicken breasts and corned beef instead of a rack. Slow cookers are also a godsend and you can make many meals in a slow cooker that will last all week, just from one piece of meat.
3. Learn to love whole grains and beans
You might not be used to quinoa, brown rice or lentils, but you're missing out on inexpensive ways to bulk up meals. Black beans can stretch your meat; quinoa can stretch your rice and lentils can bulk up a soup.
Whole grains will also keep you full longer and may help aid in your weight loss efforts.
Ad. Article continues below.
4. Try other cuisines
Mexican and Indian cuisines rely heavily on inexpensive ingredients, like beans and rice. If you haven't experimented with these foods, you can learn to – they are full of flavour and full of all the goodness you need in a meal.
Ad. Article continues below.
5. Buy frozen fruit and veges, or freeze seasonal produce
It might seem like a bad idea or even lazy, but buying frozen fruit and veges could be a lot cheaper for you, especially if it isn't in season. Broccoli and beans are often a lot cheaper frozen and contrary to popular belief, they do not lose nutrients. Berries can also be cheaper in frozen form, just check the origin of the fruit.
On the other hand, if you see a good deal on seasonal produce now, buy it and freeze it in bulk – you can enjoy it year round.
6. Buy generic
Ad. Article continues below.
Most people on a budget do buy generic/home brands, but there might be items you subconsciously buy because it's a trusted brand when you don't need to. Rice, pasta, eggs, milk, cheese etc. are all the same, label or no label.
7. Drink tap water
This is an obvious one but so many people forget to drink water straight from the tap, instead purchasing water bottles or drinking something else. Don't have wine with dinner, have an iced water. You will save a lot!
8. Grow your own food
If you really want to save money and lose weight, the best thing you can do is grow your own food! You can buy chickens which can give you eggs and meat; you can grow herbs; you can grow veges and fruit. And if you don't have enough room for a garden, you can join a community garden and reap the benefits.
Ad. Article continues below.
Here's some extra tips on cutting your grocery bill in half.
Share your thoughts below.