Diabetes seriously underestimated in Australia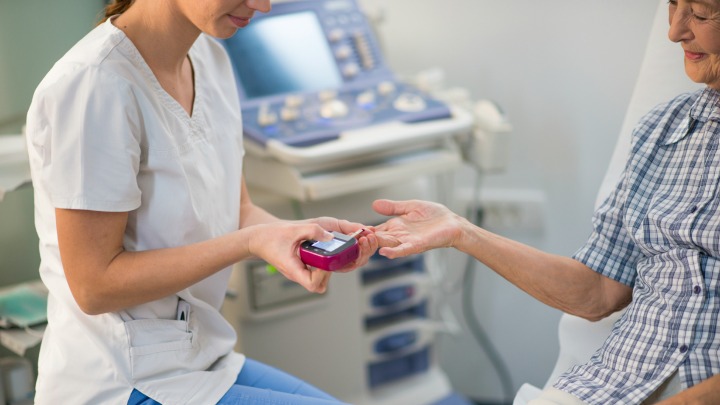 It's National Diabetes Week, and a high-profile campaign has begun on TV, along with an alarming report released this week by Diabetes Australia.
Every day 280 Australians are newly-diagnosed with the disease, resulting not only in constant monitoring of your body and modifications to diet, but also opening the door to other serious health problems.
Ad. Article continues below.
Diabetes Australia also released a report today highlighting how little Australia knows about the disease.
"This study of over 1000 Australians highlights most people still underestimate the vast number of people developing diabetes and the serious health complications of diabetes if it's not diagnosed and managed," said Diabetes Australia chief executive Greg Johnson.
"People also tend to underestimate their personal risk. Two out of three people older than 55 years or younger than 24 years stated that they are not at risk."
While some know of the link to heart disease, stroke, and blindness, only 25 per cent of Australians realise anxiety is associated with diabetes, while only seven per cent are aware it can lead to dementia.
It should also be said that poorly managed diabetes can cause these complications but well-managed diabetes is the leading cause of nothing. Complications are not inevitable; they can be prevented (and sometimes reversed) by maintaining optimal blood glucose levels and attending regular health check-ups.
Ad. Article continues below.
"Everyone needs to know more about diabetes," he said. "Most Australians are at risk and you don't have to be old, you don't have to be overweight to develop diabetes," continued Mr Hunt.
"All types of diabetes are serious and complex and can increase a person's risk of developing life-threatening complications, yet the general public do not see the whole picture."
Right now 1.7 million Australians have been diagnosed with diabetes. In Queensland the disease has risen 905% since 1995. It's a worrying problem, and these numbers are scary.
Diabetes Queensland chief executive Michelle Trute also called for greater awareness of everything associated with the disease.
"We've seen plenty of political and media discussion this year about a dramatic increase in house prices but these figures show the urgent need for greater community awareness about the explosive growth in type 2 diabetes," Ms Trute said.
Ad. Article continues below.
Have your family been touched by diabetes? Has knowledge of the disease and its effects grown within your family and friends?