Dealing with prescription side effects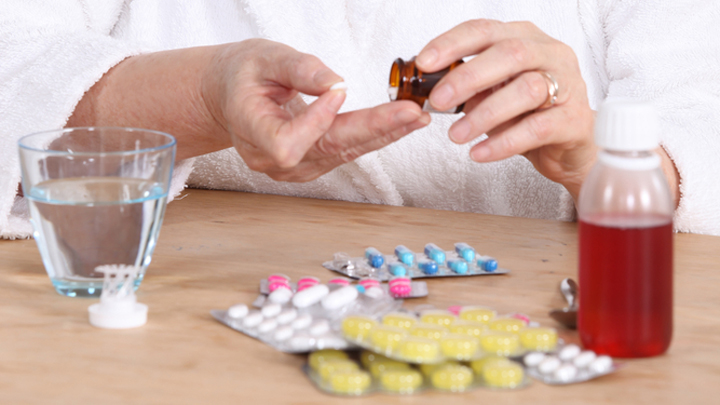 When filling a new prescription handed over by your health care professional, it's often a given the medications will be delivered along with hefty lists of warnings about mixing medications and possible side effects. With roughly 140,000 Australians being admitted to hospital every year because of problems and side effects associated with the use of medicines, knowing exactly what signs and reactions require a call to your doctor or simple monitoring of changes can be often confusing.
All medicines have possible side effects, although not everybody will experience them. While most are aware of common warnings like not to mix certain medications and to avoid alcohol with others, these side effects are often just the tip of the iceberg with some lesser-know issues also posing threats.
It's important to discuss the ins and outs of a new medication with your doctor, and if you're not sure exactly what to ask, there are a few important areas to have a chat about.
Side effects of commonly prescribed medications
Some medications often prescribed to Australians can have serious side effects that will certainly require monitoring.
Ad. Article continues below.
Some heart medications can be toxic in older adults and people with kidney problems, while opioid pain relievers can cause seizures, falls and hallucinations, especially in mature patients. Estrogen medications for menopause such as patches and tablets can increase the risk of breast cancer, blood clots and dementia, and might also aggravate incontinence, and diabetes drugs have been known to cause low blood pressure in over-60s.
Ask what to expect, and when to seek medical advice
Many medications can a whole range of effects on different people, and it's important to know which ones are expected changes your body is undergoing while getting used to the medication, and which are signs that could point to a more dangerous reaction.
When it comes to new medicines there are a series of clinical trials that are conducted to determine the drugs effectiveness and to identify any side effects. All prescription medications comes with a product information leaflet that outlines the list of known side effects, which yo can discuss with your health care professional. Even if the symptoms aren't serious, some side effects can impact everyday life. Don't put up with these nuisances as a simple change in dose if often all that's required to help you feel yourself again.
If you experience a side effect it's important you discuss it with your health care professional. They might be able to reduce the dose of your medication or switch you to an alternative treatment.
Ad. Article continues below.
What about natural medicine and herbal supplements?
About 20 per cent of Australians are believed to take natural and pharmaceutical medicines at the same time, despite an increased risk of side effects.
St John's wort can reduce the effectiveness of drugs, including drugs to assist in organ transplant recovery, to manage heart problems, as well as a few others.
Even a nice cup of chamomile tea could interfere with your medications, as the herb has been proven to increase the risk of bleeding in people who take blood thinners such as warfarin.
If you take complimentary medicines of any kind, it's important to mention them to your doctor when recommended a new prescription.
Ad. Article continues below.
Don't forget to see if your favourite food is compatible
While most are well-aware that mixing alcohol and certain prescription drugs is a no-no, some might be surprised to learn that your healthy breakfast could also be putting you in danger.
Scientists have found that up to 85 commonly prescribed medications, such as antibiotics, heart medication, blood pressure and cholesterol-lowering tablets as well as organ transplant rejection drugs, can interact with grapefruit and other citrus fruit such as limes, Seville oranges (commonly used in marmalades), causing serious health effects. More than 40 of the drugs may cause serious and potentially life-threatening reactions.
Have you ever experienced side effects to your prescription medications? What happened?