Could watching TV be increasing your risk of diabetes?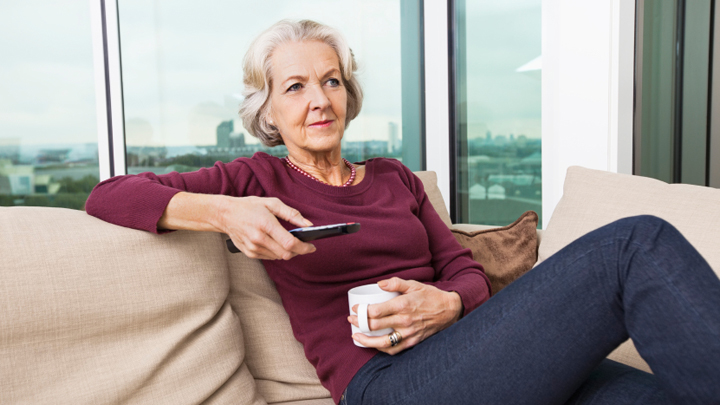 Sometimes there's nothing better than sitting down on the couch after a long day, or even during a lazy day, and watching the box. But could it be doing us more harm than good?
According to a new study published today in Diabetologia (the journal of the European Association for the Study of Diabetes), every hour you spend watching TV increases the risk of developing diabetes by 3.4 per cent.
This huge breakthrough shows how crucial it is for those at risk of diabetes to move around and exercise. Researchers from the University of Pittsburgh studied data from a 2002 study of 3,234 overweight adults. The participants in the study were high risk individual and the study aimed to delay or prevent type 2 diabetes with a placebo a drug or a lifestyle intervention. In particular, the lifestyle intervention was successful at reducing the incidence of diabetes, achieving its goals of 7% weight loss and 150 minutes per week of moderate intensity activity (such as brisk walking).
The main goal of the new study by the University of Pittsburgh was to find out exactly what type of lifestyle invention effort would have an effect on time spent sitting. This new study examined whether the lifestyle intervention, which was shown to be effective at increasing physical activity, also decreased self-reported sitting time. The effect of sedentary behaviour on diabetes development was also examined.
Results from the new research showed that prior to the intervention, total time spent watching TV was not found to be significantly different between the placebo, metformin (drug), and lifestyle groups (around 140 minutes per day in all three groups).
Ad. Article continues below.
It was found that a reduction in TV watching time was observed for all of the lifestyle participants, regardless of age, sex, work status, race/ethnicity, obesity status, or those achieving the weight and/or activity goal(s). Those who changed their lifestyle habits had the greatest reduction in time spent watching TV. In comparison, those who took a placebo or a drug to prevent diabetes only reduced their time watching TV by 9 and 6 minutes, respectively.
According to the senior author of the study, Dr Kriska, "These findings are particularly noteworthy because a decrease in sitting occurred despite the absence of programme goals aimed at reducing sitting. It is likely that a lifestyle intervention programme that incorporates a specific goal of decreasing sitting time would result in … more health improvements than are demonstrated here. Finally, these results should inform future intervention efforts that already focus on goals of increasing activity and reducing weight to also consider emphasising sitting less".
Share your thoughts below – how much TV do you watch per day? What do you think sitting down is doing to your health?