Could this mean an end to the dreaded drill?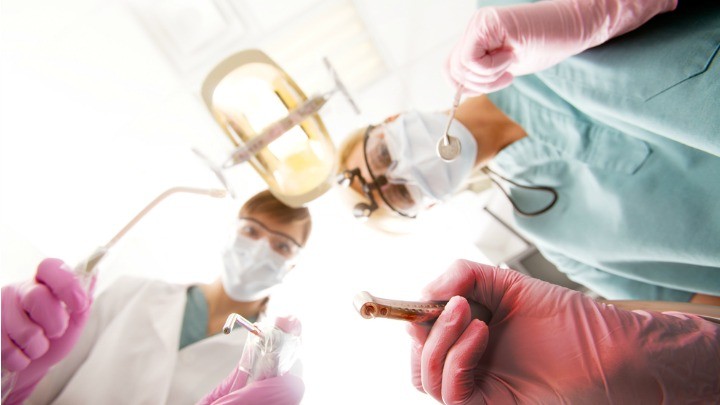 Good news for anyone who gets giddy at the words "you need a filling", but not such great news for anyone who's ever had a cavity filled (which is most likely all of us).
Senior dentists have warned that fillings may actually cause more harm than good, and have called on colleagues to carefully consider this kind of intervention.
A study published in the Journal of Dentistry found that patients who had cavities filled were far more likely to require fillings in the adjacent teeth.
According to the findings, six out of 10 teeth next to a filling had also decayed after a five-year period, and almost 30 per cent of these needed filling.
Simen Kopperud, of the Nordic Institute of Dental Materials in Oslo, Norway, who led the study, said: "It is highly possible that the intervention by the dentist causes a problem in adjacent teeth."
Ad. Article continues below.
It's believed that the drilling and filling may cause trauma to the other teeth and gums, making them more likely to become infected and decay.
However, the authors stress that while dentists "need to be aware of the risks" and strive for minimal intervention, for now fillings are the only treatment available for cavities.
"Fillings are not an ideal solution but at the moment it's the best solution we have," said Dr Kopperud. He has urged fellow dentists to stay up-to-date with the latest techniques and methods to reduce the damage caused by fillings.
So if you've had a filling recently, or have one coming up, be vigilant about taking care of your teeth and gums, especially those close to the site of the cavity.
Are you afraid of the dentist or does it not bother you? Will you be questioning your dentist next time they recommend a filling?
Ad. Article continues below.