Could this change your opinion of McDonalds?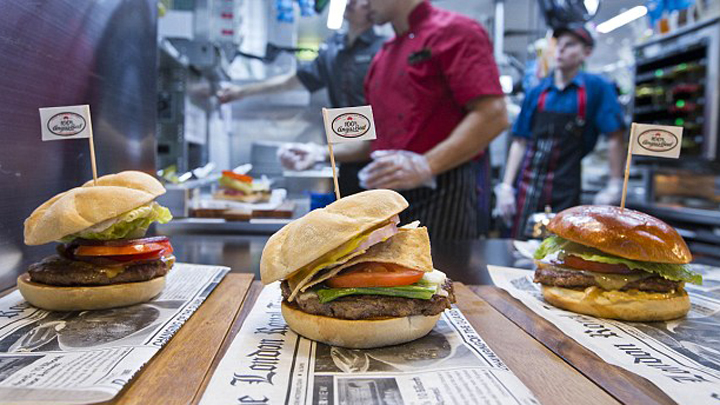 I was quite shocked recently when I went into McDonald's. Now, I don't go into the fast food chain a lot but this night was an exception – it was date night with my partner. In lieu of going to an actual restaurant, we thought we'd go to to Maccas instead. As we stepped in the doors, it looked vastly different.
Gone were the drinks stations or coffee machines behind the crew member – it was now more like a concierge desk with LCD screens with moving images including the menu and new burgers. We turned around and saw these huge vertical screens with EFTPOS machines attached. What on Earth were these?
Turns out, the machines were how we were going to place our order. We both thought we'd tried the new 'Create Your Taste' burger as it looked appealing and we weren't too keen on a Big Mac. After all, this was date night and I wasn't just going to have some grubby food. I remembered where I was but somehow, it didn't feel like the McDonald's we used to know.
On the screen we used, it first asked if we were eating in or taking away. We chose eating in because, date night. Then we had to select a bun for our burger and there were three selections. Next we chose cheese and while we could get the orange Maccas cheese everyone knows and hates, we went with a delicious looking Swiss cheese. On we pressed with add ons and the options were endless. Gone were the dehydrated onions and pickles, instead replaced with guacamole, caramelised onions, beetroot, grilled pineapple, egg, whole leaf lettuce and more.
Ad. Article continues below.
We added aioli sauce and voila! Done.
After that, according to the McDonald's website, "That's it. Your gourmet creation is now in the capable hands of our trained team who will grill your 100% Aussie Angus beef patty to delicious perfection, and carefully craft your burger into the mouth-watering masterpiece it was meant to be.
You can make it a meal with a drink and fries, or add anything else from our regular menu. Then take a seat and we'll bring your burger to you". It might seem a bit contrived (let's be honest) but in actuality, once I was presented with my cutting board burger and fries in a mini fry basket, I was so impressed. I was transported to a much more fancy burger joint, so it was utterly confusing. This was one of the best burgers I'd ever tasted. By the way, it was about $12 all up for a meal.
The verdict's still out on whether Maccas can transform into the snobby high class restaurant it aspires to be, or if it will be a failed venture into unknown territory.
So what do you think? Do you think McDonald's can completely change themselves? Do you have a long memory for how it used to be? Can it ever be a gourmet restaurant experience? Or should they stick to what they know?