The simple cough that could land you in hospital
Sponsored Content
Health
12 months ago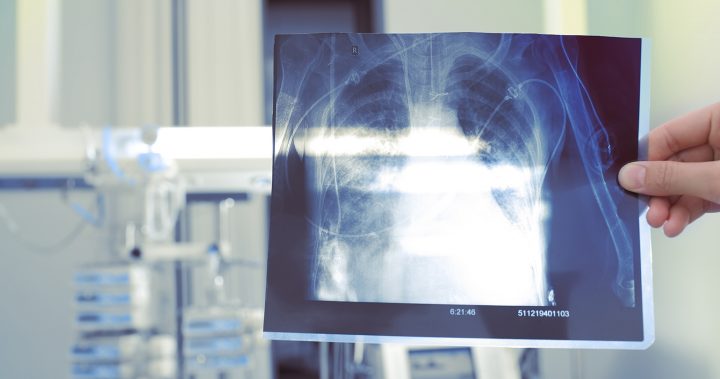 Lung Foundation Australia estimates at least one in seven people over 40 reading this will have Chronic Obstructive Pulmonary Disease (COPD), and around half won't realise they do.
Sadly, it's all too easy to dismiss the warning signs as "just a cough", "just feeling tired" or "just getting older".
COPD is an umbrella term covering a variety of lung diseases that make breathing more difficult, including chronic bronchitis, emphysema and chronic asthma.
Early intervention can be the difference between struggling with every breath or a healthy, active lifestyle. Lung Foundation Australia has many resources available to help – Click here to learn more and take action today.
The risks of ignoring COPD are enormous. In fact, it's the second biggest cause of preventable hospitalisations in Australia. If left unchecked, COPD causes significant lung damage and can lead to an exacerbation (flare-up in symptoms), which may have an even greater risk of death than a heart attack.
If you are a smoker, ex-smoker or frequently exposed to other irritants like second-hand smoke, air pollution or fumes, you have a higher risk of developing COPD. However, 20 per cent of those diagnosed with the illness have never smoked.
How to recognise the warning signs
The symptoms of COPD can often be very subtle, and easily mistaken for something more mild and temporary.
Coughing more than usual
Breathlessness
Changes in sputum/phlegm
If you have noticed any of these symptoms, please contact your GP immediately.
How to stay out of hospital
A COPD diagnosis is an urgent call to action. While it has no cure, there are some very effective ways to make breathing easier, improve your overall quality of life, and greatly reduce the risks of a flare-up in the years ahead.
Enrolling in a Pulmonary Rehabilitation program is a vital step to understanding – and keeping on top of – COPD.
This comprehensive program has been shown as one of the best ways to exercise your lungs and stay fit and healthy. It can also go a long way in looking after your emotional wellbeing, offering proactive ways to cope with the challenges.
Rehabilitation can lead to a healthier and happier life. Starts at 60 recently spoke with Meredith, whose COPD diagnosis led her from obesity to daily 4.5km walks – not to mention a huge boost in morale. Click here to read her inspirational story.
If you have COPD and have not yet signed up for a Pulmonary Rehabilitation program, Lung Foundation Australia will be able to refer you to the most convenient option. Click here to learn more, or make a free call to 1800 654 301.
Do you have COPD? Have you taken the vital next steps to stay out of hospital?