Common over-the-counter medication linked to cognitive decline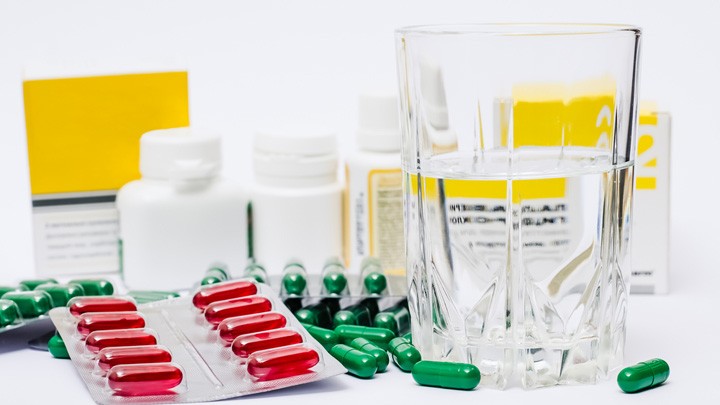 When we're feeling under the weather, it can be easy to just reach for the over-the-counter medicines but new research has shown just how detrimental these seemingly innocent pills can be to our brains.
Ad. Article continues below.
Older adults especially are being warned drugs with anticholinergic effects that are sold over the counter and by prescription such as sleep aids and medicine for hypertension, cardiovascular disease, and chronic obstructive pulmonary disease, are causing slowed brain function.
A research team led by scientists at Indiana University School of Medicine has found lower metabolism and reduced brain sizes among study participants taking these drugs.
The new paper was published in the journal JAMA Neurology this week.
"These findings provide us with a much better understanding of how this class of drugs may act upon the brain in ways that might raise the risk of cognitive impairment and dementia," said author Shannon Risacher, Ph.D., assistant professor of radiology and imaging sciences.
"Given all the research evidence, physicians might want to consider alternatives to anticholinergic medications if available when working with their older patients," Dr. Risacher said.
Scientists have linked anticholinergic drugs cognitive problems among older adults for at least 10 years, reports Science Daily. A 2013 study by scientists at the IU Center for Aging Research and the Regenstrief Institute found that drugs with a strong anticholinergic effect cause cognitive problems when taken continuously for as little as 60 days.
The new study involved 451 participants, 60 of whom were taking at least one anticholinergic medication.
The researchers assessed the results of memory and other cognitive tests and scans and it revealed patients taking anticholinergic drugs performed worse than older adults not taking the drugs on short-term memory and problem solving tests.
"These findings might give us clues to the biological basis for the cognitive problems associated with anticholinergic drugs, but additional studies are needed if we are to truly understand the mechanisms involved," Dr. Risacher said.
Editor's note: Before discontinuing any medications, please discuss with your doctor.