Coconut oil: Have you tried this miracle product yet?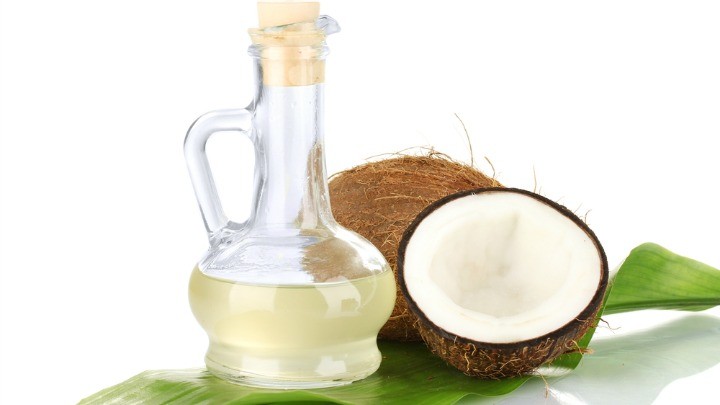 Do you use coconut oil, for cooking or anything else?
I must admit I didn't, until a baby boomer girlfriend came to stay for the weekend recently.
"Do you have any coconut oil?" she asked me. "No," I said, "but I've got heaps of other types of oils and creams."
She looked back at me with raised eyebrows.
"Don't you know how good coconut oil is?" she said. "It's the latest in thing."
Ad. Article continues below.
It turned out you could use coconut oil for a myriad of uses. It seemed the only limit was your imagination.
You can use it as an oil in cooking and it is great as a dairy-free substitute for butter.
But that's only the tip of the iceberg.
Here are just a few of the multitudes of uses for coconut oil:
On the skin as a basic lotion
As an eye-makeup remover
To lighten age spots when rubbed directly on the skin
As a delicious tropical massage oil
Mixed with equal parts sugar for a smoothing body scrub
Rubbed on lips as a natural chap stick
As an incredibly intensive natural conditioner
In natural homemade sunscreen
As a replacement for vegetable oils in any recipe or in cooking
Can help reduce appearance of varicose veins
As a natural personal lubricant that won't disturb vaginal flora
It's anti-inflammatory properties can help lessen arthritis
Can help speed weight loss when consumed daily
Can help improve sleep when taken daily
To dilute essential oils for use on skin
A tablespoon melted into a cup of warm tea can help sooth a sore throat
It has been shown to increase absorption of calcium and magnesium
Some evidence shows that the beneficial fats in coconut oil can help with depression and anxiety
Many use it as an anti-aging facial moisturizer
In a salve for cracked heels
Rub into elbows daily to help alleviate dry, flaky elbows
Ad. Article continues below.
via Wellness Mama
It seems coconut oil can go far beyond what one would assume though. The only question is what will you use it for?
Do you use coconut oil, if so what for? Are there any other "secret weapons" you swear by for cooking or around the home?