Clive Palmer heads off on luxury cruise amidst legal action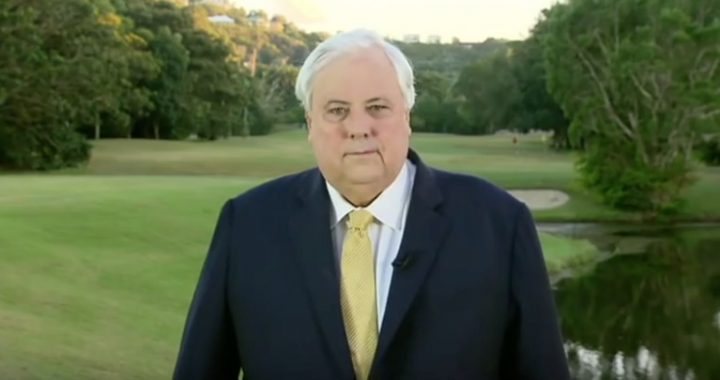 Clive Palmer has been making headlines for his health in the last few months.
The billionaire businessman appeared in court during May with a sick bag and a breathing device, while facing legal issues over the collapse of his company Queensland Nickel. He told the Federal Court he was suffering from pancreatitis and had had a gall bladder operation. He said he was too ill to give evidence but he was ordered to by the judge. 
Prior to that he announced his retirement from politics. 
Now the former head of the Palmer United Party is said to be doing what many do in retirement. Head off on a luxury cruise.
Joined by more than 20 family members and friends, including his wife Anna and daughter Emily, reports say they are all doing on a 24-day European cruise departing from Spain, valued at $10,000 each, News Corp has reported.
Ad. Article continues below.
It's small dollars, when his fortune is estimated to still be $100 million, but not everyone will see it that way, especially when the federal government is still seeking to recovered the $66 million paid to 800 sacked workers. 
Creditors were owed $300 million when Queensland nickel went into liquidation. There are now multiple court cases against his name.
Mr Palmer said he is not responsible as he had retired from his business activities when he went into federal Parliament.
Does he have every right to go on holiday?