Clever tricks to hide your muffin top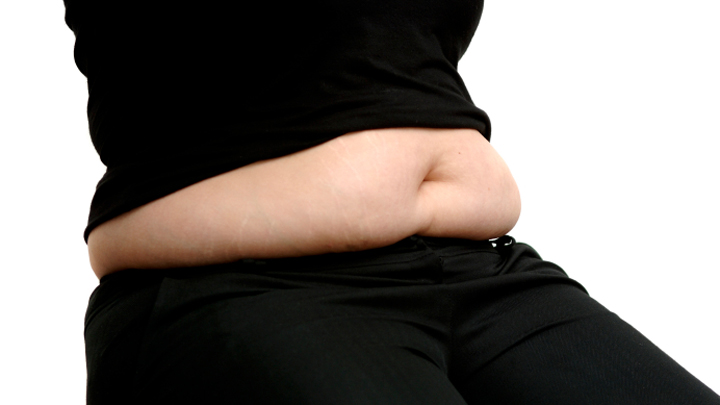 It's not nice to admit but over the years, many of us, skinny or curvy, can get a muffin top, and we try desperately to disguise it to no avail.
You can get a muffin top if you're overweight but a lot of the time, the fold of skin can be exacerbated by tight, ill-fitting clothes, regardless of body shape.
Here's some clever tricks to hide the muffin top and feel great about your body.
Midrise jeans
Ad. Article continues below.
The best way to hide a muffin top is to get a midrise pair of jeans that sits just on your belly button. This is because this is the ideal waist height and is not too high or too low.
Flowy tops
Choose a top or blouse that finishes below or at the hips so your legs look slimmer and your tummy is covered. Fabrics with movement, such as chiffons and light cottons are great.
Ad. Article continues below.
Peplum tops
The peplum style is very 'in' right now and looks great on any size. They are often a sleeveless design though you can find long sleeved versions. They are tight in at the waist then splay out at the bottom, covering up any muffin tops.
Shapewear
If you are overweight, shapewear might not be your best option, however if you are on the slimmer side but have a few areas of concern, shapewear or Spanx can tighten things up, including your waist and mid section.
Ad. Article continues below.
Camisoles
For the larger ladies, camisoles are a much more comfortable version of shapewear and feel better on your stomach. Wear underneath something not too loose or tight to give the illusion of a flat stomach.
Knitwear
Ad. Article continues below.
Chunky, layered knitwear can draw attention away from a rounder stomach, particularly if the bottom of the garment skims past the hips and over the dread muffin top line.
More accessories
Hair accessories, eye-catching jewellery around your face and neck, and scarves draw the attention up.
Ad. Article continues below.
Prints and textures
Give your outfit some personality and vivacity while concealing any curves you don't want to show off. Draw the eye away from the tummy.
Layer it
Wear a number of layers to give the impression you have a slim midsection. Tailored jackets or vests can work, as can long scarves,
Ad. Article continues below.
Darker colours on top
Black, navy, chocolate, charcoal and dark grey will help make the top half of your body look smaller.
Wrap or shift dresses
Ad. Article continues below.
The best way to hide stomach rolls in a dress is to wear a wrap dress or a shift that will skim over your curves.
Tell us, do you have any other slimming tummy tips?