Chances are your relatives' wishes aren't being respected in their final days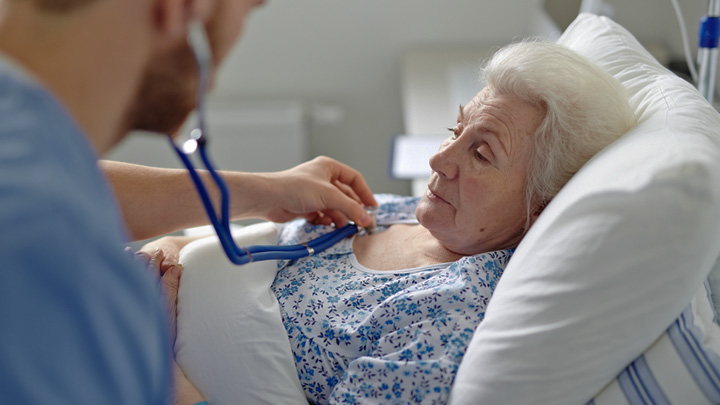 Why are we so afraid to let the elderly die with dignity? That's the question that has arisen from a huge global study into palliative care and whether the wishes of dying patients are being respected.
Researchers have revealed elderly people dying in hospitals spend their final weeks and months are being subjected to pointless and unnecessary procedures.
The global study, outlined in the Journal for Quality in Health Care, shockingly showed more than a quarter of elderly patients who asked not be resuscitated are given CPR against their wishes, and up to half receive futile blood tests and scans.
Even worse: three in 10 terminally ill patients undergo dialysis, radiotherapy or transfusions in their remaining days, despite doctors knowing that this will only prolong their suffering.
Researchers say the findings are the biggest systematic review of its type ever conducted – it was an analysis of two decades of studies covering 1.2 million patients, relatives and clinicians in 10 countries, including Australia.
Ad. Article continues below.
It seems we have bred a culture of doing whatever it takes, despite that neither being helpful in the long-run, expensive, and painful for the patient.
While the study was about minimising suffering, not cost, some of the papers had highlighted a bigger issue. "One day in intensive care for one person can pay for hospice care for up to three months," said Dr Cardona-Morrell, lead author and an epidemiologist with the University of NSW.
"We have to take a step back and think, is this in the best interests of the patient? A myriad of (procedures) are not going to help patients live a better of life, and can impair their quality of remaining life."
In Australia, around 40,000 elderly patients are hospitalised for palliative care each year, costing health systems around $2.4 billion, but if this report is anything to go by (and it is), a lot of this money could be put to better use.
Dr Cardona-Morrell said terminally ill patients sometimes failed to tell family and doctors how they wanted to live out their remaining days, leading to unnecessary procedures. But with that said, even when patients outlined their wishes in "advance care directives", the documents often did not find their way to hospitals or were queried by relatives.
Ad. Article continues below.
The Australian reports the study showed doctors lack of confidence in being straight-up when it comes to telling patients and their families that a condition is terminal.
The study shows more needs to be done to provide the best end of life care, even if that goes against medical advice.
Tell us, do you have a relative who has gone through unnecessary and painful procedures? What should be done?