Carrie Fisher's real cause of death revealed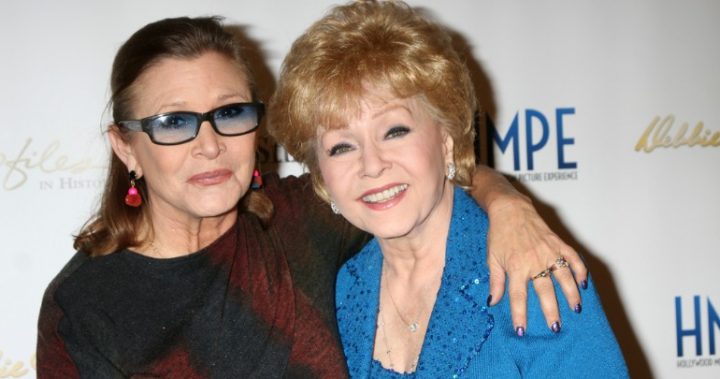 The coroner has released its findings into the cause of Carrie Fisher's death, concluding the actress died from sleep apnea and "other causes".
Fisher was rushed to hospital after collapsing on a flight from London to Los Angeles last December.
Her death certificate says she died from cardiac arrest, but the Associated Press reports the coroner's office says the exact cause is unknown.
They concluded that sleep apnea, a build-up of fatty tissue in the walls of her arteries, and drug use all contributed to her demise.
Ad. Article continues below.
Read more: Carrie Fisher's daughter pays tribute to mum with stunning dress
Sleep apnea is a condition that causes sufferers to stop breathing while they're sleeping.
The body is starved of oxygen, leaving toxic carbon dioxide to build up in the blood, before they are jolted back into a regular breathing cycle.
Many people with the condition are yet to be diagnosed. Healthy Sleep Solution says 80 per cent of Australians with sleep apnea are undiagnosed.
Fisher's brother Todd Fisher spoke out about the findings, saying: "I am not shocked that part of her health was affected by drugs."
Ad. Article continues below.
Read more: Carrie Fisher's quirky urn will give you inspiration for your own ashes
He added that many of the drugs she took where for her mental health; she was diagnosed with bi-polar disorder at 24.
"We're not enlightened. There's nothing about this that is enlightening," he said.
"I would tell you, from my perspective that there's certainly no news that Carrie did drugs."
Ad. Article continues below.
It's been a difficult few months for the Fishers after farewelling two beloved family members.
The Star Wars actress' mother, Debbie Reynolds, died the day after her daughter.
Have you ever experience sleep apnea? Were you a fan of Fisher and Reynolds?