Calls to clear up confusion over out-of-pocket surgery costs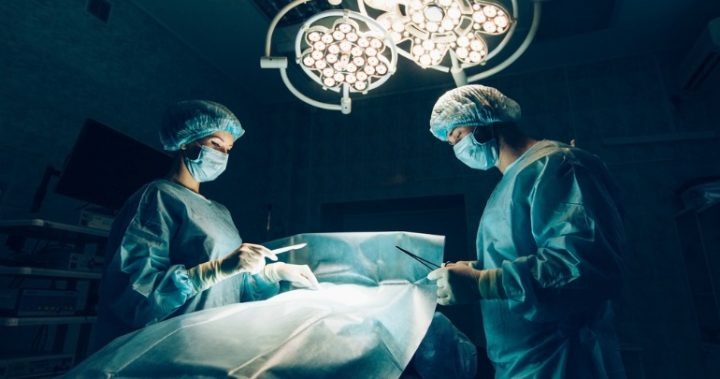 Waiting months for surgery when you're in pain and desperate for a solution can be a nightmare for anyone.
But imagine being hit with a hefty bill for additional costs at the same time, and not fully understanding what you're paying for?
Now consumer group CHOICE is calling for a major reform to help private patients avoid confusion over out-of-pockets costs for common surgeries.
While they may already be paying health insurance, patients could also be forced to shell out additional costs if they need surgery – and it can vary dramatically depending which surgeon you choose, or where you need the operation.
"Despite paying increasing health insurance premiums each year, it can come as a rude shock to private hospital patients when they're slugged with hefty medical bills if they need surgery," CHOICE Director of Campaigns and Communications, Erin Turner, explained.
Ad. Article continues below.
Read more: Recovering from hip replacement surgery
"What's worse, working out how much you'll be out of pocket to avoid such costs can be completely perplexing and sometimes impossible."
While many hospitals are likely to add on costs, it can depend a lot depending where you're being treated.
The consumer group carried out a mystery shop of 60 surgeons' offices around Australia, and found just 17 would give a clear indication of the out-of-pocket costs for a single knee replacement, cataract surgery or tonsil removal.
"One-third of the surgeon's receptionists wouldn't help with a cost estimate, with a small number even declining to make an appointment without getting a faxed referral from the GP. This means patients need to spend even more time and money shopping around than if they had the costs upfront," Turner added.
Ad. Article continues below.
"With the average gap payment for knee surgery varying from $397 for South Australian patients to a staggering $2600 for ACT patients, consumers deserve to know how much they will have to fork out."
Turner claimed there's no clear link between the cost of a treatment and its overall quality, meaning some patients could pay thousands for a pricey specialist, but not necessarily have a better outcome than someone who paid less.
Read more: What time heart surgery is performed has a huge impact on success
While costs may be unavoidable, the group is calling for better transparency and information for patients on exactly what they're paying for.
"Patients in need of surgery are vulnerable and might be in pain, it's difficult for them to shop around and bargain with a doctor who soon holds their life in their hands. That's why we need a better system that protects patients getting surgery in the private system," Turner insisted.
Ad. Article continues below.
The group is calling for average prices to be made available to all patients, allowing them to shop around and feel better informed on their options.
There are a few handy tips to help clear up confusion when paying additional medical costs.
Firstly, the group recommends asking your GP if there are likely to be any out-of-pocket costs for surgery, before discussing exactly what they are – whether it's fees for any other doctors involved such as an assistant surgeon and anaesthetist, or other unspecified costs.
It's also worth asking a GP for the names of a range of specialists so you can shop around before making an appointment.
Finally, they recommend asking your health fund if you have to pay an excess or co-payment, and which surgeons your insurer has agreements with.
Visit choice.com.au/surgerygapcover for more information on CHOICE's investigation.
Have you been left confused by unexpected out-of-pocket surgery costs in the past? Would you prefer clearer information on what you're paying for?