Blood tests and x-rays to cost us from next year... and you mightn't like why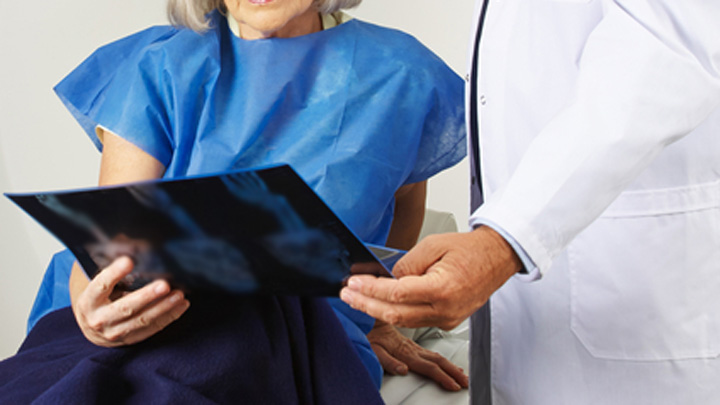 Many Australians, and not just the critically ill, need x-rays and blood tests every now and then, but the government has shown that these vital services are not on their list of priorities.
According to Health Minister Sussan Ley's latest announcement, there will be budget cuts to pathology and radiology so the government can fund four new treatments that will help mainly recovering drug addicts and prisoners.
This means we could soon pay $20 for a blood test and up to $173 in new charges for X-rays and other scans to fund a $1 billion new treatment for hepatitis C.
"This demonstrates that the government is prepared to make the tough decisions to prioritise where we should put our health dollar in Australia," she said in Canberra.
However Labor, the Greens and some cross benchers have said they will oppose $650 million in cuts to pathology tests and X-rays in the Senate.
Ad. Article continues below.
"It's an absurd proposition to make cancer patients, and people with diabetes and other serious health conditions pay for the drugs needed by other seriously ill patients," Ms Ley said.
Now the pathology industry is warning patients that a blood test could cost a gap of $20 because the government is ending an incentive for bulk billing in July next year.
X-rays could cost the patient up to $56 out of pocket, with an ultrasound costing up to $101, and an MRI $173.
Around 9 out of 10 pathology tests and 7 out of 10 scans are bulk billed, reports the Daily Telegraph.
So why is Hepatitis C so important to the government? About 230,000 Australians suffer from the disease, with 8 in 10 contracting it as a result of unsafe injecting practises.
Ad. Article continues below.
Right now cures for hepatitis C cost up to $100,000 per person but as a result of the money generated from proposed government cuts, the price will fall to $6.10 for pensioners and those on welfare and $37.70 for general consumers.
Despite the connection to prisoners and drug addicts, Ms Ley defended the cuts by saying, "People don't get hepatitis C because it is their own fault," she said.
"It is a disease that is seen in every walk of life in Australia from high rise office blocks in our major cities, the captains of industry so to speak, to the homeless person in the street bear where we live," she said.
"We don't want to make judgments about people's lifestyle choices and we're not doing that is this case.
"No questions will be asked. In order to eliminate hep C within a generation, which is our intention, we do need to treat everyone and that does include the prison population," she said.
Ad. Article continues below.
Australian Medical Association president Dr Brian Owler said, "They shouldn't be using patients to justify these funding cuts," he said.
"I don't think there is a place for moral debate in health policy. As doctors we treat everyone, it's not about having a debate about more deserving citizens than others".
Tell us, do you feel it's fair that we are going to pay for these services?