Third person dead as rockmelon listeria outbreak sweeps Victoria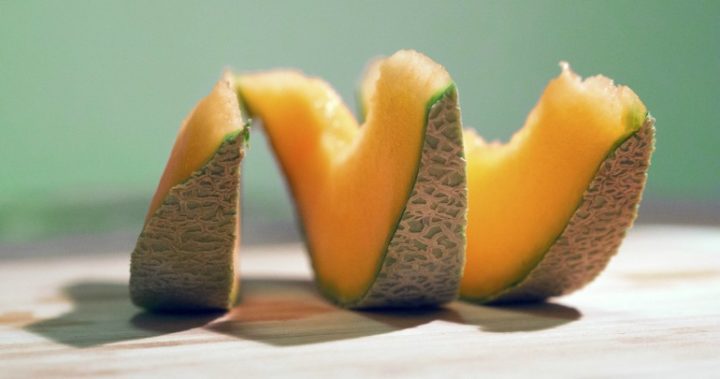 The listeria outbreak sweeping Victoria has claimed another life, Victoria Health has confirmed.
Victoria's Deputy Chief Health Officer, Dr Brett Sutton announced on Friday that a third person has died from the listeria outbreak, which has been linked to infected rockmelons sold across the country.
Sutton said there are now five Victorian cases linked to the national outbreak of listeriosis. "Tragically, one of these cases has died," he said in a statement.
The victim had been hospitalised and diagnosed with listeriosis, with subsequent testing linking them to the outbreak strain. The Victorian Health Department would not release details about the three victims to respect their families, but said their ages range from 65 to 88 and include three men and two women.
All affected melons have been withdrawn from sale and distribution.
Ad. Article continues below.
A total of 15 people have fallen ill since eating the infected fruit, with health authorities warning people to throw away any rock melon they have at home. It is believed the cases are all linked to a farm in New South Wales, although rockmelon on sale today has been tested and cleared.
On Wednesday, the New South Wales Food Authority advised customers to throw away any rockmelon after it was confirmed infected fruit had been consumed by several members of the public and gave them the potentially deadly disease. Two people had previously died after becoming infected through the melon.
Listeria is a life-threatening. Those who are over the age of 70, have diabetes, cancer or even suppressed immune systems are particularly at risk. In many cases, it travels around the environment without causing any harm, but it has proven to be deadly for these members of the public.
#BREAKING: Another person has died after eating contaminated rockmelon. The number of people who have fallen ill after eating the fruit has also risen to 15. #9News pic.twitter.com/JRmUDFQ6vo

— Nine News Sydney (@9NewsSyd) March 2, 2018
Ad. Article continues below.
All states and territories around the country are working together to minimise the impact of the outbreak. Initially, six elderly patients from New South Wales, three from Queensland and one from Victoria have shown symptoms throughout the past few months, although the news today confirms that more people are showing symptoms. It was two people from New South Wales that initially died as a result of eating the contaminated fruit, but the latest death has sparked fears that more could come. It is believed that 13 of the 15 patients who became infected admitted to eating rockmelon prior to their diagnosis, while each person began showing initial symptoms between January 17 and February 9.
The outbreak started in Nericon, New South Wales, with the grower ceasing production last Friday after being informed that it could have been the source of the worrying virus. The Food Authority is currently investigating what went wrong and how long it will be until production resumes to normal.
People with listeriosis usually show flu-like symptoms including a fever, chills, muscle aches, nausea and diarrhoea. Some people show symptoms immediately, while others can take more than six weeks to appear after eating food at risk. If you show any symptoms, the NSW Food Authority is warning people to seek medical help as soon as possible.
Have you had to throw out any rock melon?