'I was a complete failure': Jacqui Lambie opens up on suicide attempt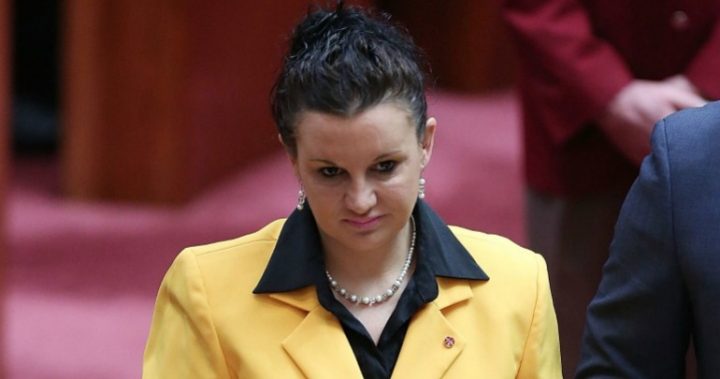 Jacqui Lambie has had a difficult road to success in her political career, and now she's opened up on her attempted suicide, and how her battle with drugs and alcohol almost overcame her.
The controversial politician, 46, has revealed she first got the idea to become a politician while watching the ABC's Parliamentary Question Time in 2006, but admitted she was "off her face" on medication around that time.
She went on to battle alcohol addiction, pills, and even attempted suicide at her lowest. Writing in an extract of her book Rebel With A Cause, published in the Daily Telegraph's Stellar magazine, she admitted she was also caught driving while over the limit "on a foundation of painkillers and other drugs", before having her licence suspended for 13 months.
After pushing for her dream, she got work in Nick Sherry's office, but when that came to an end, she admitted she "felt like s***", due largely to pain from a previous back injury. Despite trying to get another job, she was continuously rejected.
"Emptiness and numbness consumed me once again," she wrote for the publication. "The 12 months leading up to the fateful night in August 2009 [when I attempted suicide] was the absolute worst.
Ad. Article continues below.
"Life revolved around watching TV — I went from bed to couch to bottle, to bed to couch to bottle, to bed, and so it repeated. Red wine was my favourite mate. My true mate."
She recalled suffering depression and panic attacks for the two years leading up to it, and only felt alive after "popping pills" and admitted she felt like a "complete failure".
Read more: Jacqui Lambie claims women don't like her 'because they're b*****s'
She has recently turned her life around however, and achieved huge political success. Lambie was recently forced to resign from Federal Parliament after being caught up in the dual citizenship saga. She is now leader of the Jacqui Lambie Network, and is pushing her own candidates through the upcoming state election.
Her political career has been somewhat of a rollercoaster, having been a member of Labor, Liberal, and the Palmer United Party, before a fallout with Clive Palmer saw her sit as an Independent since 2014.
She made headlines in 2015 after delivering a tearful and passionate speech in Parliament about her son's methamphetamine addiction. She was the eighth member of Parliament to fall victim to the citizenship debacle.
Are you a fan of Jacqui Lambie? Do you think it's good she's spoken out on personal issues?