Fragrances and sprays impact the health of one in four people: Study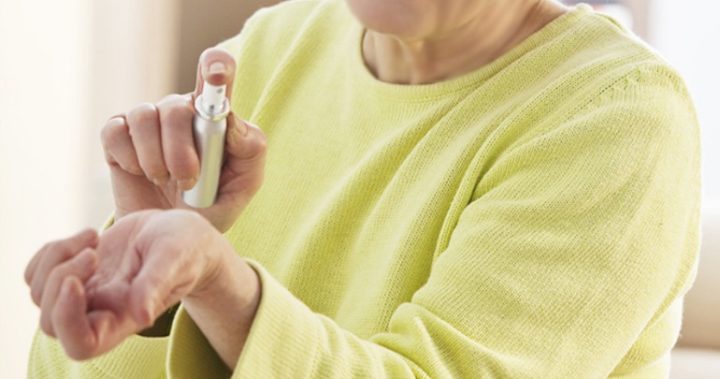 A new study published in the Journal of Occupational and Environmental Medicine has warned that as many as one in four Americans suffer from chemical sensitivity when exposed to common chemical products and pollutants such as insect spray, paint, cleaning supplies, fragrances and petrochemical fumes.
The research, conducted by the University of Melbourne in Australia, found that half the group suffer from Multiple Chemical Sensitivities (MCS) as a direct result from using things like popular cleaning products and perfumes.
Anne Steinemann, Professor of Civil Engineering and Chair of Sustainable Cities from the University of Melbourne School of Engineering, conducted the research and said that people living with chemical sensitivity had risen dramatically over the past decade. In fact, it has increase by more than 200 per cent, while cases of MCS have jumped more than 300 per cent amongst adults.
"MCS is a serious and potentially disabling disease that is widespread and increasing in the US population," Professor Steinemann said in a statement. "People with MCS are like human canaries. They react earlier and more severely to chemical pollutants, even at low levels."
Research found that when exposed to things like sprays, paints and many cleaning items, people living with MCS suffer an array of different health problems. These can range from migraines and breathing problems to heart difficulties and dizziness. The symptoms can be so bad for 76 per cent of sufferers say that they're left disabled.
Ad. Article continues below.
A further 71 per cent of people with MCS live with asthma, while 86.2 per cent of MCS patients experience worse health problems from fragranced items including air fresheners, scented laundry products, cleaning supplies, fragranced candles, perfume and other personal care products.
As a result, 22 million Americans have been unable to attend work over the past year, given that many workplaces are unable to remove these harmful fragrances from the work environment. It is believed to impact millions more around the globe.
In the report, Professor Steinemann recommended that people living with MCS avoid products containing fragrances where possible and also suggested fragrance-free policies should be introduced to more workplaces, health facilities and schools.
It's not the first study to link chemicals to health issues. A recent article published in the American Journal of Respiratory and Critical Care Medicine found that some cleaning products may be as bad for lung health as smoking cigarettes. That study found that women who cleaned regularly were more at risk than men, noting they are more likely to develop breathing problems. 
What do you think? Do you become ill when someone sprays a fragrance near you?