How to bounce back from surgery faster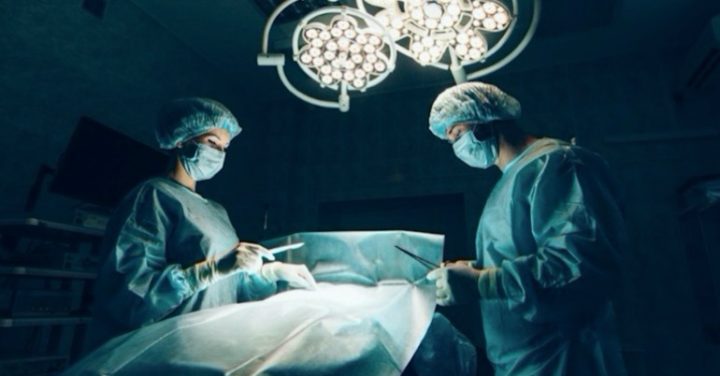 Bouncing back from surgery quickly is as much about preparation as recovery. The surgeon can only do so much – even if an operation has gone well, success will largely be down to you and how well you both prepare and recover.
We hear lots about recovering from surgery – (I'll address this topic in my next article). But we don't hear so much about preparing for surgery, which can have a surprising influence on how quickly you recover.
This is particularly important for surgeries which impact your joints, including procedures for shoulders, knees, and hips. What can over-60s do to ensure they are well-prepared for surgery?
Professional assessment
A professional assessment with a qualified physiotherapist is necessary to understand exactly where the problems lie, and your body's current range of movement and control.
For example, you may require knee surgery, but did you know many knee problems could originate from your spine? While surgery may be unavoidable, understanding what is troubling your knee is crucial for understanding your progress post-surgery.
Ad. Article continues below.
An assessment will give you a baseline for measuring your progress post-operation. But most importantly, it will provide you some guidance on how to maintain your movement and mobility without making the problem worse – this is possible by engaging in a pre-op program.
Pre-op program
Engaging physiotherapy four-to-six weeks before the operation brings tangible benefits. In fact, at Elite Akademy, we have found pre-op physiotherapy improves post-op recovery time by 25-75 per cent. This is reducing your recovery time by weeks or months, allowing you to get back to what you enjoy faster.
Make sure the physio has given you an exercise program, with a plan to maintain the range, mobility and control you already have, and a post-op plan of attack.
At this time, it's important to be guided by a professional. You may be tempted to go it alone and look for exercises and stretches online. But this will often only make things worse – too many people have started an inappropriate exercise program from an article, or by following what their friends are doing, with poor results. You need an expert to design a program suited to you, your body, your range of movement and your abilities.
Ad. Article continues below.
Going into surgery in the best possible shape for you will be important to recovering quickly. By committing to an exercise/stretching program, with regular massage and assessment, your body will be stronger and more flexible.
Commit to good health
The last thing you want is to go into surgery run-down – recovery will be significantly longer and harder for those who are immobile and not exercising, who are drinking too much alcohol or not getting enough sleep.
You don't need to achieve perfection, but by committing to good health you will give your body a better chance to make the surgery a success. Focus on eating and drinking well – drinking plenty of water and not too much alcohol, as alcohol causes inflammation in the body.
Pay special attention to your mobility – walk regularly. If walking is difficult, just try and walk as often as you can. Even short walks will help if done often. Likewise, getting up and about as often as you can, even for short periods at a time, is good preparation – whereas spending too long sitting on the couch is poor preparation.
Ad. Article continues below.
Keep an open mind
Surgery may be daunting and play on your mind. But there are some lessons we can bring from elite athletes, which apply to all of us regardless of our age, ability or fitness levels.
First, elite athletes are excellent at focussing only on what they control, and blocking all the other noise out. One thing you can control pre-surgery is your preparation.
Second, follow any expert advice: this is advice from your physio, your doctor or your surgeon. These people are highly qualified and there to help. Again, athletes are excellent at deferring to others for knowing how far they can push themselves and when.