Heart disease could be a bigger health risk than obesity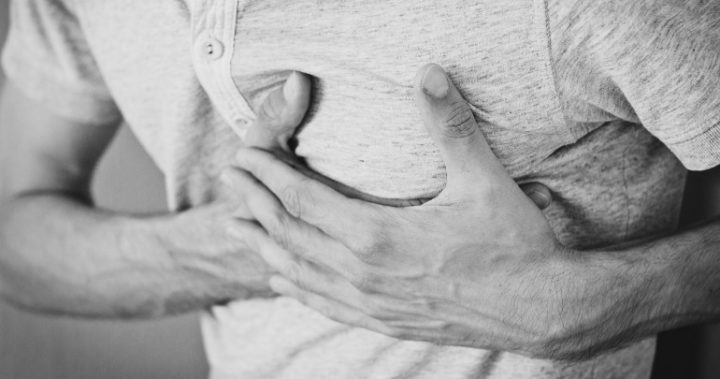 While it's common knowledge that obesity is a huge problem in Australia, America and other countries around the world, alarming new research has suggested that heart disease and diabetes could be deadlier.
The study, published in BMC Public Health and conducted by Monash University, suggested that an array of cardio-metabolic risk factors such as high blood pressure and hyperglycemia were more likely to kill people than those with abnormal BMIs. The research specifically looked at people in Taiwan. 
As such, there are new calls for people to consider making an array of changes to their cardio-metabolic health and not just on weight management.
The study analysed health data of more than 350,000 people for up to 12 years and discovered that people with abdominal fat, high blood sugar, high cholesterol and high blood pressure had a bigger chance of dying than people who were simply overweight or obese.
Corresponding author Dr. Mark Wahlqvist said the latest findings could improve the lives of many people around the world. "For adult men and women of predominantly Chinese ancestry, cardio-metabolic risk factors such as abdominal fat, hyperglycemia (high blood sugar), dyslipidemia (abnormal amounts of blood lipids) and high blood pressure exceeded overweight or obese BMIs as predictors of decreased survival," he said. "Our findings shed new light on how the known association between BMI and mortality may be altered by cardio-metabolic factors, and thus could help improve strategies for a longer, healthier life."
Ad. Article continues below.
When it came to high blood pressure, a mortality risk of 8.57 per cent was recorded, while the number was slightly lower for high blood sugar on 6.49 per cent. However, the risk of death from obesity was at just 1.04 per cent.
Dr. Wahlqvist said that the research team weren't expecting the results. "We were surprised to find that underweight was a more important predictor of reduced survival than overweight or obesity, except in young adults.
"In turn, older age appears to be protective against the risk posed by higher BMIs. Our findings suggest that weight-management programs may need to be tailored according to age."
People under the age of 40 were more likely to die from obesity-related factors, while mortality rates in older people appeared to be highest in those who were underweight, but had cardio-metabolic risk factors.
He added that when someone is living with metabolic syndrome (where several conditions such as blood pressure, high blood sugar and abnormal cholesterol occurred together), being underweight didn't appear to prevent death.
Ad. Article continues below.
Authors of the study acknowledged that more research is needed, particularly given that many people included in the study weren't obese at the time of analysis.
What do you think of the findings? Are you living with any major cardio-metabolic health problems?
---
With Facebook removing news sites from your feeds we ask that you sign up for Starts at 60's emailers here. And to keep us on your wall, join some of our new Facebook groups and clubs:

News Junkies Club – Australia
News Junkies Club – USA 

See news on the change and links to all our other clubs and groups here.