Fury after loving husband charged with murder over botched suicide pact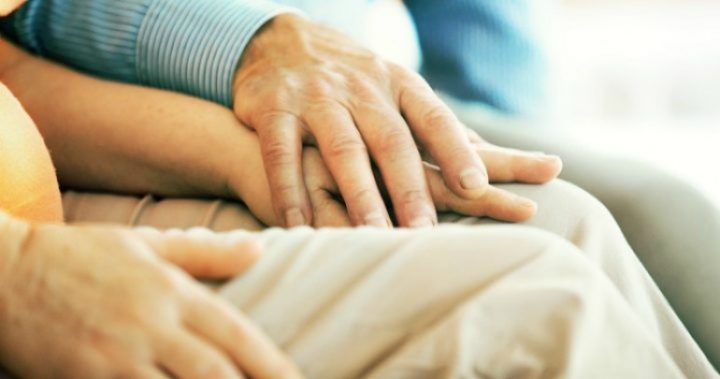 A family has shared its anger after a husband was charged with his wife's murder – despite the pair making a suicide pact.
And an inquest has since ruled that the 86-year-old British woman did, in fact, kill herself, in a sad case that underlines the fear some older people have about the future of their health and the care they may need.
Brendon Constant, 87, survived the suicide attempt after emergency services found him "close to cardiac arrest" last year, but wife Jean Constant suffocated.
Her retired chemist husband was then arrested for her murder, but sadly died just a week before he was due to appear in court to enter his plea.
According to the Mirror, a coroner has since ruled in an inquest that Jean died of plastic bag asphyxiation, with no evidence of any other injuries. Assistant coroner Sean Horstead insisted it was not an "unlawful killing", and ruled it was suicide and she was a "willing participant" in her death.
Ad. Article continues below.
The couple's sons, retired detective chief inspector Simon, 55, and John, 57, said in a statement: "We remain baffled by the decision of the Crown Prosecution Service (CPS) to charge our father with murder on the same evidence that the coroner has been able unhesitatingly to reach an independent conclusion of suicide."
They went on to claim the CPS had material which "undermined" the allegation of murder at the time their father was charged, adding: "It's our view that the CPS failed to properly review all of the evidence in this case and that they chose not to disclose material which significantly undermined their case.
"It is the CPS who owe us an explanation as to why they say evidentially this was murder — we don't accept that and if we are right about that, why was it in the public interest to prosecute him for any other offense?"
The inquest heard Constant became depressed after suffering a stroke, before "assisting" his wife's suicide on August 22, 2016.
According to a previous hearing, carers at the couple's sheltered accommodation reportedly found a note on their door reading: "Do not enter, call the police".
Paramedics were unable to save Jean, and her husband was arrested and charged by Cambridgeshire Police but died from a head injury following a fall in April, a week before his court date.
Ad. Article continues below.
According to The Mirror, Constant was worried he would die first and leave his wife alone, so they researched suicide and the decision was "mutual".
In a statement he prepared for police, he wrote: "I've been married to my wife Jean for over 60 years. About a month ago Jean's health deteriorated and she was in hospital for a month.
"It was five years ago, possibly longer, that we looked at the possibility of suicide. Her view reinforced mine, I was distressed at her deterioration and her distress. She made it clear over the weekend that she didn't want to go on. It was on Monday afternoon we agreed to put our plan into operation.
"When I was sure she had passed I went about trying to take my own life. I just wanted to die, I did not want to live without Jean."
According to the newspaper, assistant coroner Horstead told the inquest that British criminal law states "the survivor of a suicide pact" should be charged with manslaughter, but there had been no convictions for 10 years.
Ad. Article continues below.
In Australia, suicide itself is not illegal but assisting a suicide is punishable with up to 10 years in prison, according to legal database Findlaw.com.au, while inciting a suicide can result in a prison sentence of up to five years if the person does go on to attempt or commit suicide.
"Any participants who survive a suicide pact are not guilty of murder or manslaughter but they may be vulnerable to being charged with serious offences, such as aiding or abetting someone to commit suicide," the legal site explains. "It will be up to the participant to prove that there was such a pact, and not some more sinister motive at play."
Laws on suicide in the US differ from state to state, but in general committing suicide is not illegal, but assisting suicide is a crime.
A spokesperson for CPS East of England defended its handling of the Constant case to the Daily Mail : "'This case was properly reviewed according to the Code for Crown Prosecutors which sets the standard by which all cases are reviewed and we were satisfied there was sufficient evidence for a realistic prospect of conviction."
Do you think her husband should have been charged with her murder? Should charges be brought for murder-suicide pacts if one person survives?