Doctors baffled by unresponsive man with 'do not resuscitate' tattoo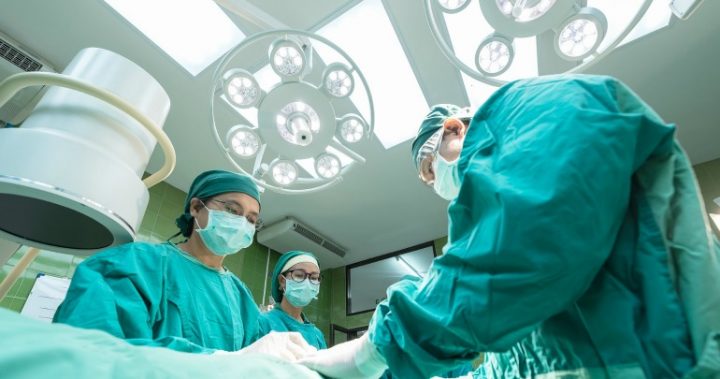 They say that most people have a reason or meaning behind their tattoos, but a man's choice of ink has recently left doctors with an impossible decision to make.
An unconscious patient was brought into a Florida hospital emergency room with severe injuries.
The man was unconscious and unresponsive, believed to be suffering from an array of health issues.
In addition to chronic obstructive pulmonary disease and diabetes mellitus, the 70-year-old man had dangerously high levels of alcohol in his system.
While doctors would usually do everything they could do revive the man, they were baffled when they discovered a massive 'do not resuscitate' tattoo on his chest.
Ad. Article continues below.
Doctors face ethical nightmare when discovering patient's 'Do Not Resuscitate' tattoo https://t.co/yt4oKOUeDy pic.twitter.com/8k2U8RADs7

— Epoch Times UK (@ukepochtimes) December 1, 2017
The story was recently posted on the New England Journal of Medicine and questioned what doctors and medical professionals should do in a similar situation.
If that wasn't enough, staff at the hospital were unable to get in contact with the man's family, friends or next of kin, so were unable to seek their advice on the ethical dilemma that they faced.
Read more: Dame Judi Dench gets a tattoo at 81, and we can all relate to it
Ad. Article continues below.
Given that their job is to save life, the report suggests that doctors initially ignored the man's tattoo.
"We initially decided not to honour the tattoo, invoking the principle of not choosing an irreversible path when faced with uncertainty," the report read.
"This decision left us conflicted owing to the patient's extraordinary effort to make his presumed advance directive known; therefore, an ethics consultation was requested."
The staff were unsure if the man's tattoo was legally viable, so needed a legal and ethics team to investigate the matter before they made any rash decisions.
Read more: We don't all like them, but new research shows tattoos could save your life
Ad. Article continues below.
They kept him alive while the investigation took place, but a do not resuscitate order was eventually written.
The lead author of the case study Gregory Holt told Gizmodo that the team were instructed to respect the man's wishes.
"After reviewing the patient's case, the ethics consultants advised us to honour the patient's DNR tattoo," he said.
"They suggested that it was most reasonable to infer that the tattoo expressed an authentic preference, that what might be seen as caution could also be seen as standing on ceremony [i.e. adherence to medical tradition and norms], and that the law is sometimes not nimble enough to support patient-cantered care and respect for patients' best interests."
The patient died later that night.
In addition to his tattoo, staff found that the patient actually did have a do not resuscitate order, confirming that doctors should have respected his tattoo all along.
What is your preference? Would you like to be resuscitated if you were unresponsive? Is your family aware of your wishes and have you set out your requests in writing?