Can you beat Trump's cognitive test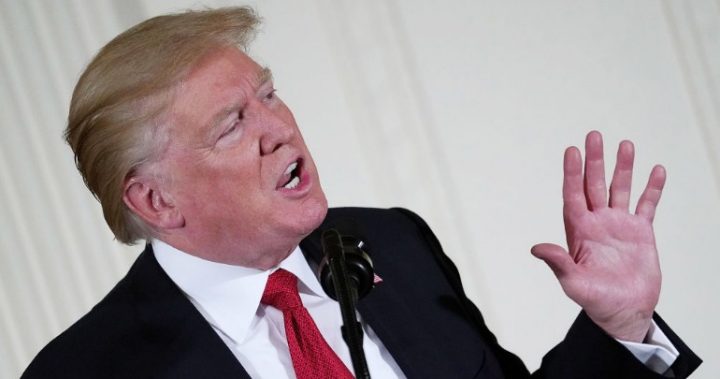 Earlier today, news broke that US President Donald Trump had passed a cognitive test with flying colours during a medical he underwent at the White House.
The 71-year-old personally requested to take the cognitive exam as part of his annual White House-mandated health check in an effort to silence his critics for good.
Trump's mental capabilities have been under fire since he took office, with concerns growing following his slurred speech during a press conference last month. The president was speaking about escalating tensions between Israel and Palestine when he appeared to struggle with simple phrases, such as, "God bless the United States" and even words such as "Christian" and "Muslim".
The recently-published book, Fire and Fury: Inside the Trump White House, is believed to have pushed the businessman over the edge and encouraged him to prove that he's actually in good health.
Ad. Article continues below.
In a press release issued by the White House, physician to the president Dr Ronny L. Jackson confirmed that Trump had passed the exam in flying colours, scoring 30 out of 30. "President Donald J. Trump has completed his first periodic physical examination as President of the United States," he said in a statement. "I performed and supervised the examination with appropriate specialty consultations and diagnostic testing."
The test is known as the Montreal Cognitive Assessment and is designed to highlight cognitive issues such as Alzheimer's disease. The test itself was created in 1996 and quizzes patients on an array of factors including concentration, calculations, visual skills and language.
A score of at least 26 is needed to pass the test, with lower scores usually resulting in further tests to determine if any cognitive problems are present. Most people score an average of 27.4, meaning Trump is faring pretty good as far as the Montreal Cognitive Assessment is concerned.
As shown in the image below, one question asks patients to identify a lion, a rhinoceros and a camel based on an illustration. Another asks them to draw a clock to show the time 10 past 11, while they're also asked to draw a copy of a cube from an example provided.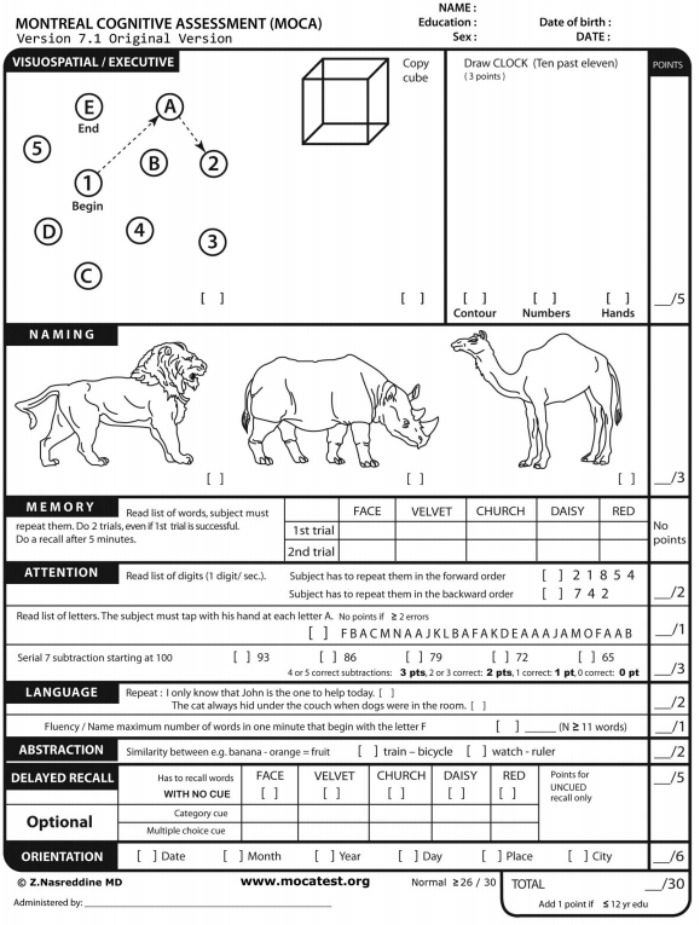 Another question asks the patient to match the numbers one to five with the letters A to E in ascending order. Trump also had to remember a list of words as part of a memory test, while a further exam evaluated his speech and language skills by getting him to describe what specific pairs of words had in common. For example, the connection between bananas and oranges is that they're both fruits. 
If someone scores 16 or less on the test, it is believed they're living with a cognitive health issue, while a score of 22 or less could indicate mild cognitive impairment. "All clinical data indicates that The President is currently very healthy and that he will remain so for the duration of his Presidency," Jackson said. 
What do you think of the results? Would you be able to score 30/30?
Ad. Article continues below.
---
With Facebook removing news sites from your feeds we ask that you sign up for Starts at 60's emailers here. And to keep us on your wall, join some of our new Facebook groups and clubs:

News Junkies Club – Australia
News Junkies Club – USA 

See news on the change and links to all our other clubs and groups here.