Social workers tear apart couple aged 92, after 30 years of marriage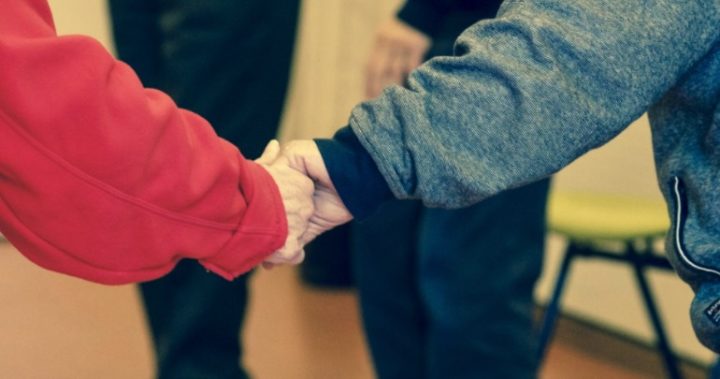 A couple, both aged 92, have been split up and placed in separate care homes after 30 years of marriage – leaving them "inconsolable", their family has revealed.
Charles McGuigan and wife Jean were forced to move out of their home in Glasgow, Scotland, last year because of ill health, and rather than keeping them together in one home – the local council's social work department placed miles apart, the Daily Record reports.
Their family have now called on Glasgow City Council to reunite them, claiming Charles has been left in "tears" at being apart from Jean, who suffers with dementia. The council has reportedly since responded to say they're looking at ways to reunite them.
Jean's daughter Sandra Jackson, told the publication: "It is unacceptable. What sort of a society would treat a couple in their 90s in this way? It is a disgrace. Both of them are inconsolable. My mum keeps asking for her husband, and my stepdad has been in tears because he is not with her."
Read more: Do children care enough about their elderly?
Ad. Article continues below.
Retired shop worker Jean and her husband, a former sheet metal worker, married in 1988.
While Glasgow City Council's social work department reportedly gave the couple the option of living together in sheltered accommodation in the future, there wasn't an option to stay together in a care home, which is what Jean now needs.
A spokesman for Glasgow Health and Social Care Partnership said in a statement: "We cannot comment on an individual case. We always seek to ensure couples are accommodated together where ever that is possible and appropriate."
Read more: In sickness and in health; how an aged care facility can help your marriage
They're not the first couple to have been forced apart after needing to move into a care home. Canadian Marjorie Crossland, 90, who suffers from dementia, was separated from her 91-year-old husband, Edwin Crossland, when he was deemed too healthy to join her at a home – despite suffering health concerns and needing regular assistance.
Ad. Article continues below.
Their granddaughter, Tammy Crossland, told CBC news: "He can't cook for himself, he has to have a walker, he can't stand unassisted. He's 91 years old and a diabetic. He can't be alone."
He was assessed for a residential facility, but Tammy said that it didn't fit her grandfather's needs. The Nova Scotia Health Authority could not comment on the specific case the site reported.
Have you had a similar situation to this in your family?