Nursing homes drugging patients to decrease workload, AMA claims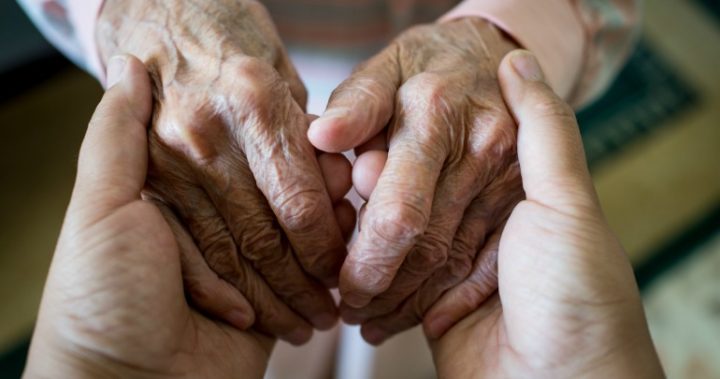 Nursing home carers are over-medicating patients in an attempt to reduce their workload and make patients easier to handle, according to the Australian Medical Association (AMA). 
The AMA says the practice of drugging patients is rife within the industry and accused staff of sedating patients with heavy psychotropics, which can lead to hallucinations and paranoia.  
Dr Richard Kidd, chair of the AMA council of general practice, told Today the frightening practice is "nothing new", recalling a 2014 Senate Inquiry into the issue. 
"This isn't new news really. In 2014 Alzheimers Australia did a study and found that 80 per cent of patients with dementia, that's 4 out of 5, were on psychotropic or sedative medications," he said.
According to Kidd, only one in five patients with dementia should be on heavy psychotropic medications. These medications are appropriate for patients that have severe symptoms and are feeling "tormented by hallucinations, paranoia and delusions that they are going to be poisoned".
Ad. Article continues below.
While he conceded the medications were helpful when dementia patients have episode that cause them to be fearful or act erratically, he slammed the idea of using them for convenience.
"Those are the sorts of times medication can be really almost life-saving for some of them and a great comfort, but, to just use it to make someone easier to manage and stop them walking around in the middle of the night, that's not appropriate," he said.
Carers in nursing homes often face tough and complex decisions when administering medications and restraints while caring for a person with dementia. However, the AMA is worried the overuse of sedative medications could be covering up other serious health issues.
Coping with dementia can be challenging for both the sufferer and their carers.  Last year, the disease was found to have some disturbing and deadly consequences in aged care homes.
In the largest international study of its kind, Melbourne researchers discovered that elderly patients with either dementia or schizophrenia were responsible for the deaths of 28 of their fellow residents in Australian nursing homes between 2000 and 2013.
Ad. Article continues below.
After examining coroners' files, researchers found that only two of the 28 deaths resulted in criminal charges, and in both cases the accused died before the case went to court. Falls caused by a victim being punched or pushed accounted for just under 90 per cent of deaths in victims aged 75 or older.
"Some people were classifying these as homicides but we don't believe there is intent behind this," said Professor Joseph Ibrahim from the Victorian Institute of Forensic Medicine and Monash University in an article from The Age.
"It's typically two people with dementia getting involved in an argument or concerned about one invading another person's space," Ibrahim said.
Do you think patients are often over-medicated in nursing homes? Have you ever visited one before? What was your experience like?
Read More: Facebook changes are coming – what it means for you, and for Starts at 60
Ad. Article continues below.
With Facebook removing news sites from your feeds we ask that you sign up for Starts at 60's emailers here. And to keep us on your wall, join some of our new Facebook groups and clubs:

News Junkies Club – Australia
News Junkies Club – USA 

See news on the change and links to all our other clubs and groups here.