Margaret Thatcher had dementia in final year as PM, colleague claims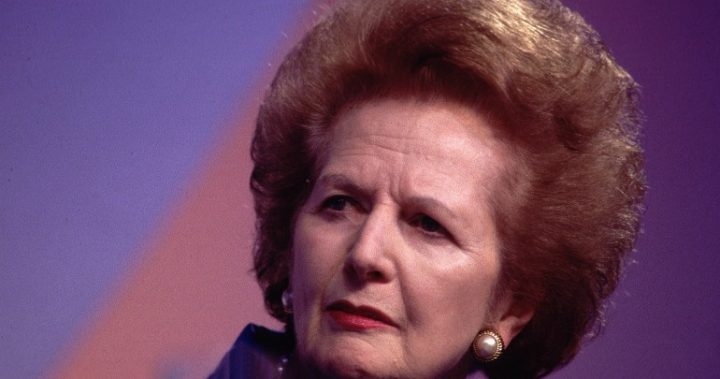 The steely Margaret Thatcher may have been suffering from dementia as early as her final year as Britain's prime minister, according to one of her closest colleagues.
Ken Clarke, who served as health minister and education secretary in Thatcher's government, revealed in an interview with the Mail on Sunday that he believed the political leader, who was known as the Iron Lady for her unbendable will, changed dramatically in 1990, the final year that she led the UK.
Clarke described Thatcher losing her judgement, becoming "more combative, more paranoid", and thinking that everyone had betrayed her, in the months before she resigned in November 1990.
She had been known for her razor-sharp intellect and long memory that allowed her to rapidly absorb reams of information, as well as her ability to function on as little as three hours of sleep each night.
"It had gone, her ability [to lead]," he said, noting at least two serious misjudgments the 64-year-old political icon made at the time, on poll tax and on her own position in the Tory party. "I occasionally wonder whether it was the first signs of dementia beginning to actually affect her in the last 12 months or so."
Ad. Article continues below.
He said he subsequently concluded the cause of the inexplicable change was likely to have been the early stages of dementia, which Thatcher was eventually diagnosed with around the year 2000, when she was about 75.
As the Mail on Sunday notes, former US president Ronald Reagan was diagnosed with Alzheimer's disease in 1994, five years after he left the White House, but in 2011 his son Ron suggested that his father developed the disease even as early as 1984, and certainly while he was still president.
Baroness Thatcher died in 2013 at the age of 87 of a stroke, but had rarely been seen in public in the years previous, as she struggled to remember everyday events, and even her own life story.
Does it sound feasible for someone to lead a country while suffering from early-stage dementia?