Man praises store for hiring mother despite Alzheimer's diagnosis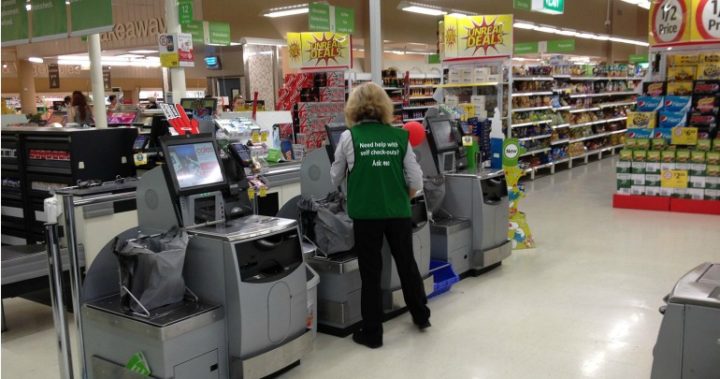 Many people living with Alzheimer's disease have proven that although it can be a cruel condition, it doesn't mean that they have to automatically give up on life.
One man has gone viral on Twitter after thanking a UK store for sticking by his mother, even though her cognitive health continued to decline rapidly. Doron Salomon from the United Kingdom wrote a lengthy post thanking grocery store Sainsbury's for giving his mother a purpose in life.
Doron explained that his mum had started showing symptoms a decade ago when she was in her early-50s. It wasn't until 2013 that she was formally diagnosed with Alzheimer's disease.
He explained that it meant more than just memory loss. "Alzheimer's, for those that aren't aware, is more than just memory loss," he said. "To name a few things it impacts: social skills, mood, increases disorientation, exaggerates emotions, can make you aggressive, increases tiredness, loss of language, inability to make decisions etc."
When my mum first began to show signs of the disease she was working as a bookkeeper. Formerly a very organised person who was good with numbers it became obvious quite quickly she could no longer do her job effectively.

— Doron Salomon (@DoronSalomon) March 4, 2018
Ad. Article continues below.
Doron's mother had worked as a bookkeeper for much of her life, but as her condition got worse, it wasn't something she was able to manage. Still willing to work, she applied for a job at Sainsbury's (The UK's equivalent to Woolworths or Coles) and was given a job as an in-store picker to fulfil online orders.
"Medically, she was fine even if staff may have quickly realised something was up," Doron continued. "Since being diagnosed late in 2013 Sainsbury's were made aware of every medical update and have been outstanding ever since.
"For context, Sainsbury's have seen my mum deteriorate to the point that every day for the last year or so she has gone into the store confused, as if she'd never been there before. They have always stood by her, going above and beyond to make sure she's happy and feeling valued."
He explained how they regularly trained her, changed her hours and made all staff aware of her situation so she would feel valued and welcomed in her job. He said they even created a new job for her when she could no longer work as a picker.
Ad. Article continues below.
"The sense of self-worth and pride has undeniably helped with aspects of her Alzheimer's, such as giving her something to talk about in social situations," he said. Doron added that there were many times that his mother could have been let go, but the store stood by her.
She's now in the advanced stages Alzheimer's and the store has had to let her go. Still, Doron and his family remained grateful that the stood by her for so long. "Even when they probably should have let her go they didn't until now," Doron explained. "My mum was emotional but relieved. Senior management have acted with compassion and handled everything with class and dignity."
He thanked the store for everything they did, noting that everyone at the Kenton store was caring, sensitive and kind.
What do you think? Should more employers offer work for people with dementia and other cognitive diseases? Do you know someone living with Alzheimer's that would benefit from being in a working environment?