Dad blames medical cannabis regulations for daughter's 'premature' death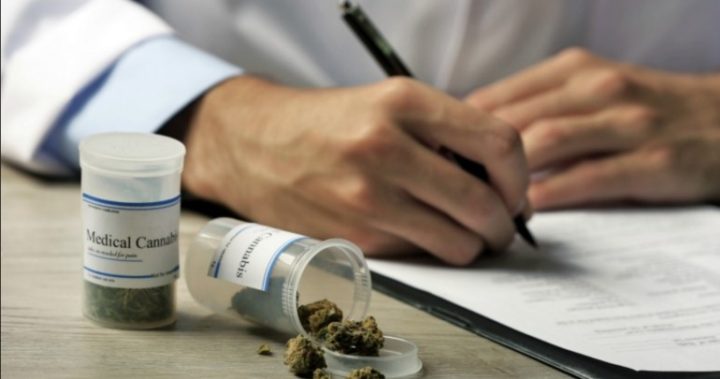 A grieving father has called for a public inquest into his daughter's death, claiming strict regulations on cannabis oil meant she died "prematurely".
The Australian Federal Government made medical cannabis legal last year, but it is still very difficult for patients to secure permission and get their hands on the product itself.
The new laws allow GPs to apply to Queensland Health for permission to prescribe it, as long as they have support from a relevant specialist. Many specialists meanwhile can apply themselves.
It's been a long-running debate for years, as many argue the strict regulations are necessary to control how it is administered, and ensure the safety of patients – while others insist it means many people miss out on its benefits, due to the lengthy application process.
Now speaking to ABC News, Brisbane man Steve Peek said his daughter Suli, nine, died earlier than she should have, as the family were blocked from accessing cannabis oil. She had been suffering from a complex neurological disorder and cerebral palsy.
Ad. Article continues below.
Her condition meant she suffered hundreds of seizures a day, and while she was on epilepsy medication, it had little effect, In 2015, the family began administering medical cannabis oil to her before it was made legal, with Peek claiming her "seizures dropped by 90 per cent."
Noticing the difference in her, Suli's GP Dr Egerton reportedly told the family he was willing to apply for access to the medical cannabis, once the laws were officially passed – but no specialist would agree.
Read more: 'I use cannabis': Olivia Newton-John talks cancer treatment
Peek, at the time, was giving his daughter an unregulated type of medicinal cannabis,  closely related to THC – a compound found in many medical cannabis' prescribed by specialists.
However, when Suli was admitted to hospital in June 2016 with complications, the family was banned from administering it while she was there. They offered her a different type instead, Epidiolex, but it would have meant her spending a month off all medication first – something the family weren't prepared to risk.
Ad. Article continues below.
According to the publication, family lawyer Teresa Nicoletti has written to Federal Health Minister Greg Hunt, citing her concerns over the "systematic and profound failure" of the regulatory framework surrounding prescriptions.
A Queensland Health spokesman told the site in a statement it's their priority to ensure safety throughout, adding: "The introduction of medicinal cannabis is still relatively new in Australia and state and Commonwealth departments continue to work together to streamline access to medicinal cannabis for patients."
Suli sadly died in October last year, but the cause of death is unconfirmed. A coroner is investigating.
"We knew [Suli's death] was inevitable one day, but it was premature, and we honestly believe that the refusal for Suli to be prescribed the cannabis product we wanted contributed to her premature death," Peek told the ABC.
It comes after it was revealed on 7.30 that father Stephen Taylor is facing jail for supplying his sick daughters with cannabis. Morgan, 21, and Ariel, 25, both suffered with Crohn's Disease.
He claims he asked about accessing it legally, but was told it was a lengthy process to apply – so began growing it himself. He is now facing jail time for the decision.
What are your thoughts on the regulations surrounding medical cannabis? Do you think it should be more readily available, or is it necessary that it's so strict?