Richo's moving argument for euthanasia: 'I want this bit of dignity'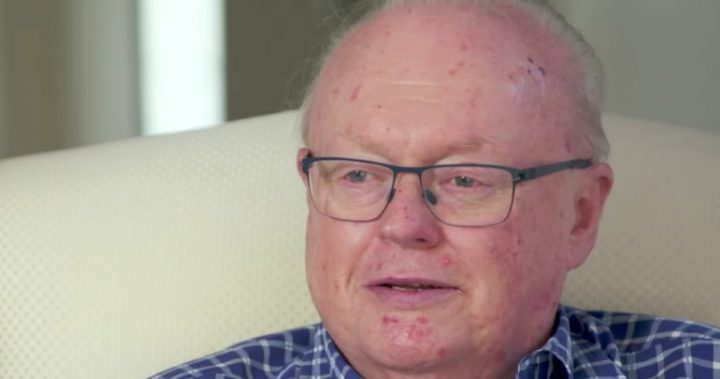 The people who live with disabilities, and the knowledge that they're a 'burden' on their carers, should have the biggest voice in the euthanasia debate.
That's the opinion of well-known TV and newspaper political pundit Graham Richardson, who's cared for by his wife Amanda after having his stomach, bowel and rectum removed in 2016 to save him from cancer.
Richo, as the former Labor minister in the Hawke and Keating governments is known, wrote an impassioned opinion piece in The Australian today on the fact that he expects to have to make a choice on when to end his life. 
And he says he'd prefer to have the power to do so when he wishes, rather than have a doctor "make a decision and increase my dose of morphine until it's over".
"I don't want to wait until I am non compos mentis," he writes.
Ad. Article continues below.
His comments came after Victoria's lower parliament voted to allow terminally ill patients to apply to obtain lethal medication. The legislation will be voted on by the upper house next month, according to the Herald Sun.
Richardson says he's already lost his dignity, with Amanda having to wash him and change dressings on the wounds on his buttocks, which are still bleeding 18 months after his surgery.
Leaks from his faeces and urostomy bags caused more washing and cleaning, and his frequent medical appointments require Amanda to act as his chauffeur as well as his carer, Richardson writes.
 "It is a constant pressure for her and that is only one of the welter of things she has to do or get for me," he explains "It is no fun being a carer, yet she is there doing the job day after frustrating day."
Ad. Article continues below.
Richardson acknowledges that despite this, his life is far better than that of many people with a disability, because he feels little pain.
There is a possibility, he says, that he'll live to see his now 10-year-old son turn 21. But there's also the possibility his health will deteriorate further.
And he says he'd at least like some dignity in the way his life ends if this is the case.
"I just want the right, if my situation deteriorates markedly from what it is today, to face my mortality head on," he writes.
What do you think of Graham Richardson's argument in favour of euthanasia?