Researchers find way to stop melanoma spreading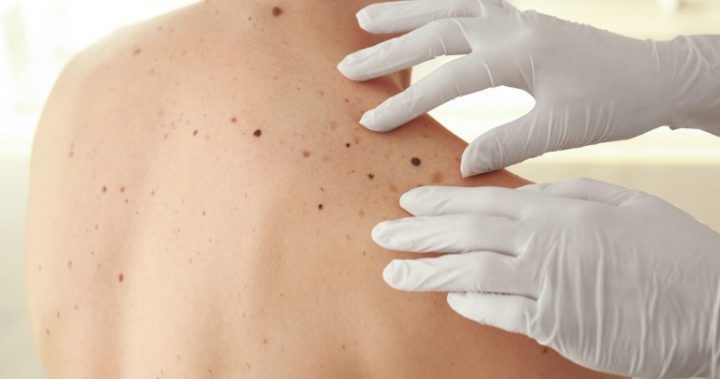 A team of Australian researches have found a way to stop the spreading of melanoma spreading to distant organs, a discovery that could save millions of lives around the world.
Researchers from the Melanoma Institute Australia in Sydney trialled the new method in Melbourne Stage III melanoma patients whose tumours had been surgically removed.
They were successful in the majority of patients.
The researchers ran two clinical trials and split patients with some being treated with targeted therapies (dabrafenib and trametinib) and others with a placebo for 12 months.
Professor Georgina Long from the Melanoma Institute Australia said the results are a "breakthrough" that could change the way melanoma is treated in future.
Ad. Article continues below.
"These clinical trials show we now have ammunition to prevent melanoma spreading and progressing, which until now was a critical area of disease behaviour where we had no control," Prof Long said.
"Until now, Stage III melanoma patients who have had their tumours surgically removed have simply had to play the waiting game, to see if their melanoma would metastasise or spread. Living with such fear severely affected them and their loved ones.
"Results from these clinical trials suggest we can stop the disease in its tracks – effectively preventing it from spreading and saving lives. Our ultimate goal of making melanoma a chronic rather than a terminal illness is now so much closer to being achieved."
Read more: Olivia Newton-John: I dismissed cancer symptoms as signs of ageing
The targeted therapy helped block the BRAF gene, which mutates and drives the spread of melanoma in many patients.
Ad. Article continues below.
Not only did the treatment prevent resected Stage III melanoma from recurring but it increased overall survival of BRAF positive patients, according to the researchers.
The trial results were published in the New England Journal of Medicine on Monday.
Read more: The ABCD guide to spotting a melanoma
Melanoma is the fourth most common cancer diagnosed in Australia. Two in three Australians will be diagnosed with skin cancer by the time they are 70, with more than 750,000 people treated for one or more non-melanoma skin cancers in Australia each year.
Have you or anyone you know been diagnosed with melanoma? Do you wear sunscreen every day?