Upbeat Olivia Newton-John breaks her silence on cancer relapse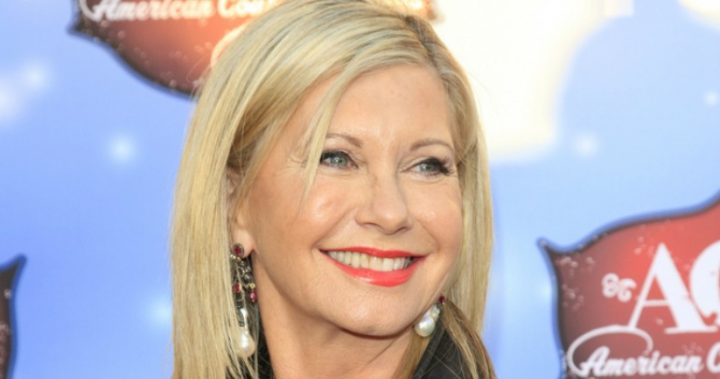 Beloved Aussie star Olivia Newton-John has spoken publicly for the first time since revealing her breast cancer relapse, saying she's feeling great and looking forward to being in Melbourne soon.
Newton-John was speaking in a video released to encourage donations to her Olivia Newton-John Cancer Wellness and Research Centre, which she opened in the city in 2009.
"I'd like to express my gratitude to all of you who expressed such kind and loving thoughts over the past few months," she says on the video. "Your prayers and well-wishes have truly helped me and lifted my spirits. I'm feeling great and so look forward to seeing you soon."
Ad. Article continues below.
The star looks glowing and happy in the video, in which she announces the research centre's new campaign, called We Go Together. She encouraged viewers to record a short video message of support for someone fighting cancer, or in memory of a loved one who died from the disease, and upload the video to Instagram or Facebook using the hashtag #wegotogether.
Singer Danni Minogue was quick to show her support for Newton-John, who she called a "beautiful person and a real-life Wonder Woman", by reposting the fundraising request.
Newton-John said the funds raised would be used to provide support care for those fighting cancer, as well as continued research into treatments.
The centre also posted a message from its founder, Newton-John said she'd attend the ONJ Gala on September 8 at Melbourne's Crown Palladium. She'll be joined by her friends John Farhnam and Daryl Braithwaite, as well as Terri, Bindi and Robert Irwin. Dani Im and Mark Vincent will also perform. 
Ad. Article continues below.
The centre will also hold a Wellness Walk and Research Run at Melbourne's La Trobe University on September 17.
"I'm excited as always to be at both these events," Newton-John said, adding that the centre's support programs helped her greatly in her recovery.
Newton-John revealed in May that she'd been forced to postpone her concert tour because the breast cancer she fought in 1992 had returned and spread to the base of her spine. She said at the time that she'd use natural wellness therapies as well as radiation to treat the illness.
Had you heard of these fundraising events before? Would you like to take part?