Mike Willesee opens up on cancer diagnosis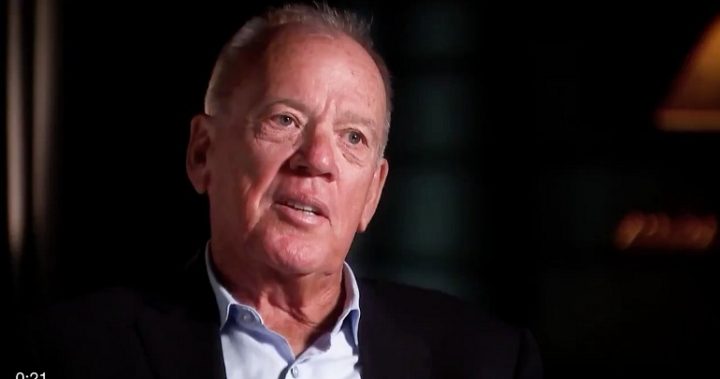 He's known as 'the voice' of Australian TV, but Mike Willesee is in danger of losing his most famous asset to throat cancer.
Willsee, who made a name for himself on A Current Affair, was diagnosed with stage four cancer in 2016 and now he's spoken to Australian Story about the tough road ahead.
He told the ABC program the most difficult part was receiving his diagnosis.
"I was getting sick and I had a lot of pain in one side of my jaw," he said.
Willesse revealed by the time he received his diagnosis the cancer had already spread from his throat to his organs.
Ad. Article continues below.
"It was cancer. The prognosis wasn't very good. Six to 12 months," he said.
The program revealed that Willessee's doctors believe his many years on the road as a cigar-twirling, hard-drinking reporter contributed to his throat cancer.
Although he was accepted into a trial for a new immunotherapy drug that makes the cancer more 'visable' and easy to target, it ultimately failed him.
"It worked like a miracle. My throat, neck and lungs were riddled with cancer and after a few months they were all gone. It's really hard to believe," Willesee said.
But the cancer soon returned and he began radiation therapy. Although his prognosis is difficult to come to terms with, Willesee told the program he wasn't giving up yet.
Ad. Article continues below.
"The thing that drives me on most, and this is interesting, because I do have cancer, is that I don't want to start looking backwards. You know, I always want something coming up," he said.
Australian Story airs Monday night at 8pm on the ABC.
Do you remember Mike Willesee? Can you relate to what he's going through?