Many women mistaking deadly ovarian cancer for regular bloating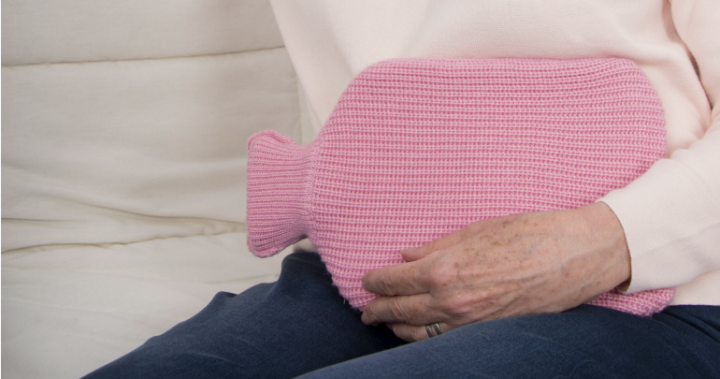 Ovarian cancer is a terrible disease that faces many women as they get older. If you've ever known someone who's been diagnosed with it, you know how deadly it can be.
Most women will suffer from bloating at some point in their lifetime without thinking too much about it. Because it's so common many women are mistaking ovarian cancer for normal bloating according to a study by ovarian cancer research company TAKE OVAR.
The UK based study found that many women suffering from ovarian cancer were inadvertently putting themselves at risk when they changed their diet as a means of managing their bloating instead of seeing their GP. Women eating more probiotics and cutting out gluten were found to be doing more harm than good when it came to treating the disease.
According to the results, researchers found that 50 per cent of women would change their diet when faced with persistent bloating as opposed to 34 per cent who said they would see a doctor about the issue.
Regular bloating is one of the most common symptoms of ovarian cancer. Other common symptoms include pelvic and abdominal pain, urinary urgency, loss of appetite and a consistent feeling of fullness.
Ad. Article continues below.
There is also a number of less obvious symptoms to look out for including unexplained weight loss, fatigue and changes in bowel movements.
Previous research by TAKE OVAR revealed that only one in five women can list persistent bloating as a symptom of ovarian cancer. With man women are in the dark on the issue, it's easy to see how two-thirds of those who have ovarian cancer are diagnosed after it has already spread to other areas of the body.
This lack of awareness is why many organisations are encouraging women to use new technology to help them record any possible symptoms.
Ovarian Cancer Australia has created a downloadable symptom diary to help women track symptoms that could be linked to the deadly disease. If you have a large portion of the symptoms listed above, check in with your doctor; it could just save your life.
Do you get bloated often? Do you often get check-ups at your GP?
Ad. Article continues below.
Read More: Facebook changes are coming – what it means for you, and for Starts at 60
With Facebook removing news sites from your feeds we ask that you sign up for Starts at 60's emailers here. And to keep us on your wall, join some of our new Facebook groups and clubs:

News Junkies Club – Australia
News Junkies Club – USA 

See news on the change and links to all our other clubs and groups here.